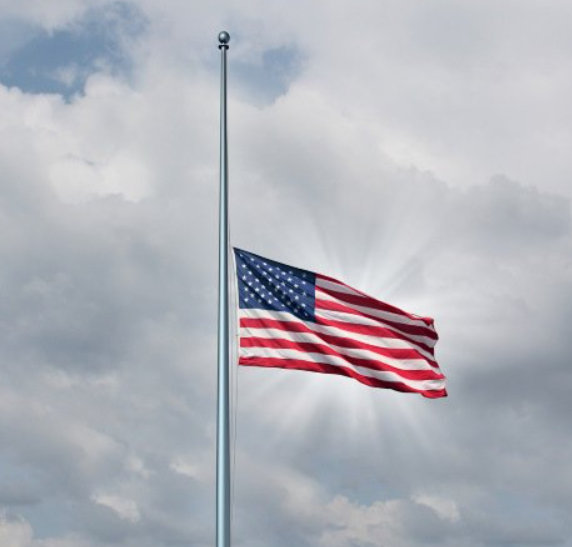 Flags will fly at half-staff in West Hollywood this week to honor the 500,000 Americans who have died from COVID-19.
President Joe Biden requested flags fly at half-mast to honor the solemn occasion of surpassing the 500,000 COVID deaths milestone on Monday.
West Hollywood was happy to oblige. Flags at all city facilities will be fly at half-staff through Friday.
The city of Los Angeles and many other Southern California cities are also following suit by lowering their flags.
Those 500,000 deaths have come in just a year's time.
Los Angeles Mayor Eric Garcetti issued this statement, "More than 500,000 lives taken by COVID-19: it's a loss that's almost incomprehensible. Yet behind this number are names; behind these statistics, stories; behind these figures, families missing a loved one at the dinner table and confronting a world now incomplete."
As the nation crosses the 500,000 deaths threshold, Los Angeles County is on the verge of crossing the 20,000 deaths threshold, likely doing so on Tuesday or Wednesday.