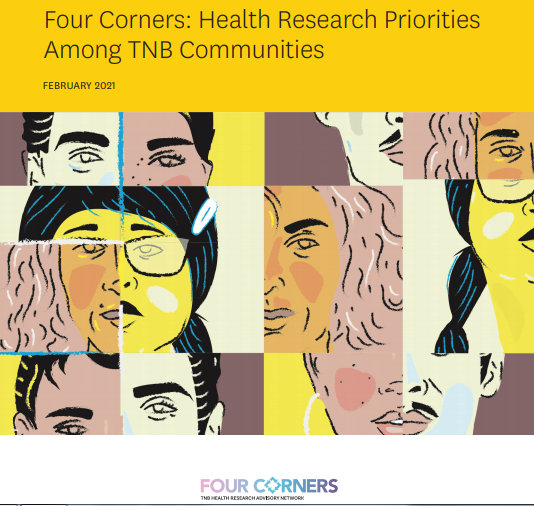 The Four Corners: Trans & Nonbinary Health Research Advisory Network released its first report on health care needs of transgender and nonbinary people on Wednesday.
The community-led research advisory network released findings identifying priority areas for improvements. It also offered direction for researchers looking to develop patient-centered projects focused on addressing the health needs of transgender and nonbinary (TNB) communities.
Launched in 2018, the Four Corners is an initiative of the Los Angeles LGBT Center and partnering organizations.
The report, titled "Health Research Priorities Among TNB Communities," can make future research projects more relevant and ethical to trans and nonbinary individuals whose voices and experiences are often overlooked or ignored.
The report found transphobia and patient misgendering are common problems when dealing with health care providers. While those were the most overt problems, more subtle ones include health care providers not understanding the specific health care needs of trans and nonbinary people as well as not giving out correct information.
"This first-of-its-kind report will significantly help to address the disparities experienced by members of the TNB community who deserve access to proper healthcare and vital health resources," said Robert Bolan, M.D., Los Angeles LGBT Center's chief medical officer and Four Corners site principal investigator. "We thank our partnering organizations, and those who participated in this important health research, for helping TNB people be healthy and complete."
The report identified the following research priorities based on community input:
Gender-affirming medicine and health outcomes
Reproductive health, fertility and family planning
Nonbinary-specific research
 
The report also identified directions for future meaningful research on TNB health:
Need for diversity & TNB leadership among research teams
Visibility and community benefit
Trust, transparency and accessibility
"Trans and nonbinary people need to be at the table to represent our communities. Four Corners research finally brings healthcare professionals, researchers, and community members together to address TNB health inequities," added Four Corners Network Member Bo Hwang of Los Angeles.
Four Corners is a network made up of researchers, clinicians, and TNB community members from three federally qualified health centers: Los Angeles LGBT Center; Howard Brown Health in Chicago, and Whitman-Walker Institute in Washington, D.C. Together, the organizations serve more than 10,000 TNB-identified patients and clients.
To read the full report "Health Research Priorities Among TNB Communities," visit  bitly.com/fourcornersnetwork.