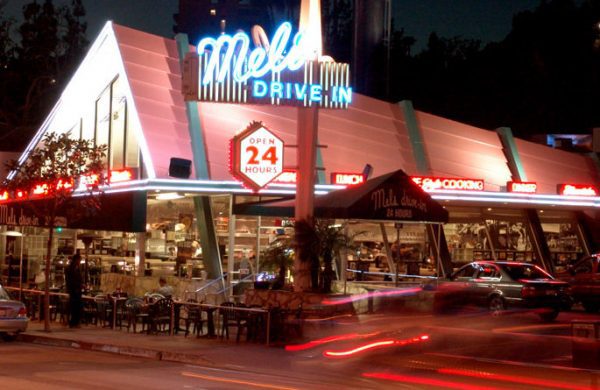 Mel's Drive-In on the Sunset Strip, closed for the past six weeks, is reopening this weekend in a splashy way – with cheap burgers and roller-skating carhops.
As part of its grand reopening, Mel's Sunset Strip location will offer its All-American Smash Burger for just 40 cents from 12 noon to 4 p.m. on Friday.
That 40 cent price is what people paid when the chain was founded in 1947 in San Francisco, according to social media posts.
"In honor of reopening we will be going back to our original 1947 burger price of 40 cents!!!" reads Mel's Instagram post announcing the promotion. "We have been putting smiles on people faces for over 73 years and we can't wait to continue doing so! This will be for sit down service and for pick up at our sunset location only from 12-4 p.m.! Come on in and get them while supplies last!"
Then on Saturday, Mel's will be offering roller-skating carhops delivering meals from 12 noon to 4 p.m. and 7 to 9 p.m.
Mel's is located at 8585 Sunset Blvd, west of La Cienega, in one of the few remaining "Googie"-style futuristic midcentury modern buildings left in Southern California.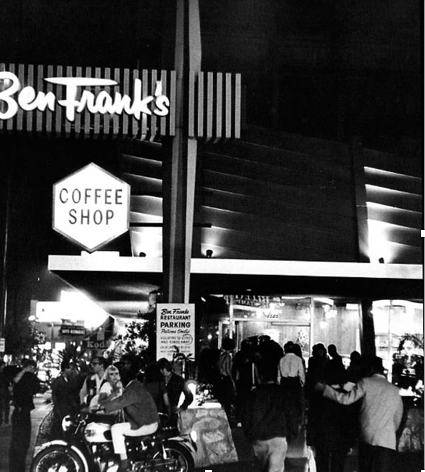 That location is where the iconic Ben Frank's coffee shop was once located. Opened in 1962 by restauranteurs Arthur Simms and Bob Ehrman, Ben Frank's became a favorite place for club goers to hang out after the music clubs closed. Consequently, it became a focal point of the Strip's rock 'n' roll scene.
Ben Frank's closed in 1996 and Mel's Drive-In moved into the space soon afterward. Meanwhile Arthur Simms would go on to open several other restaurants, including the French Market on Santa Monica Boulevard.