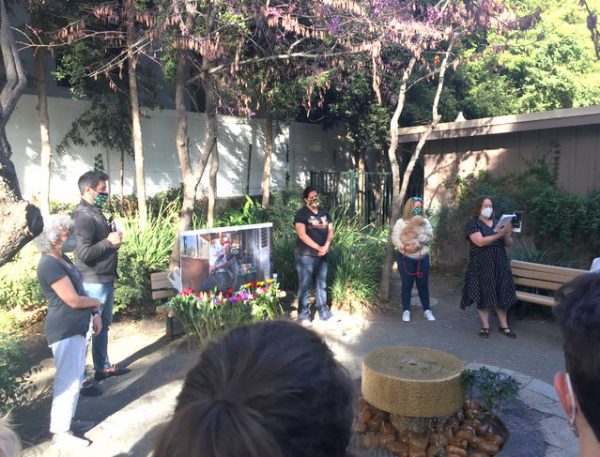 Friends gathered Sunday afternoon in Kings Road Park for an informal remembrance for the late Ivy Bottini.
About 40 people gathered to honor the lesbian activist and former West Hollywood resident who died on Feb. 25 at age 94.
The socially distanced event, arranged by Bottini's friends John Erickson, Sepi Shyne and Karen Eyes, featured various attendees reading passages from Bottini's 2018 memoir, The Liberation of Ivy Bottini: A Memoir of Love and Activism.
Erickson, who selected the passages to be read, explained reading excerpts of Bottini's writing was a way to remember her by allowing people to hear her voice and her story.
The gathering in Kings Road Park was held directly across the street from the condominium building where Bottini lived for 22 years before moving to Sebring, Florida in 2019 to live with her daughter, Lisa.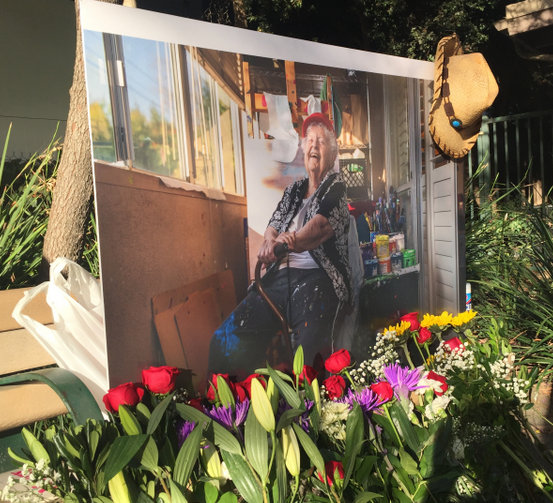 The couple who bought her condo, Joshua Guzman and Albert Munoz, reported that on the day Bottini died, the sunlight was shining in the condo in an unusual way, concentrating at the dining room table in the spot where Bottini typically sat when entertaining friends, something they had never seen the sun do before.
To close out the memorial, organizers played a recording of "Send In The Clowns" as sung by Dame Judi Dench. "Send In the Clowns" was one of Bottini's favorite songs, one she incorporated into her one-woman show.