The popular WeHo Reads literary series continues this spring with talks about Griffith Park, LGBTQ history, women's writing, young adult writing and more.
Because of the ongoing coronavirus pandemic, all events are taking place online, but they are free and open to all. To watch, people can log onto the city's WeHo Arts YouTube channel at www.youtube.com/wehoarts. Members of the public can RSVP by visiting the WeHo Reads webpage at www.weho.org/wehoreads.
Among the featured authors and poets of the WeHo Reads 2021 season are: Charles Yu, the winner of the 2020 National Book Award for Fiction for his book Interior Chinatown; Terry Wolverton, whose memoir Insurgent Muse: Life and Art at the Woman's Building was named one of the "Best Books of 2002" by the Los Angeles Times; and Arthur Dong, who is a recipient of two GLAAD Media Awards: the Paul Monette Award and the OUT 100 Award from Out Magazine, among other honors.
Several of the WeHo Reads Spring 2021 events will also feature special musical guests. Among the featured musicians are Mariachi Arcoiris de Los Angeles, which is proud to have Natalia Melendez, the first transgender female in the history of mariachi, as one of its members.
The complete City of West Hollywood WeHo Reads 2021 Spring series:
March 3 at 6 p.m. — The Modern Hiker's Guide to Griffith Park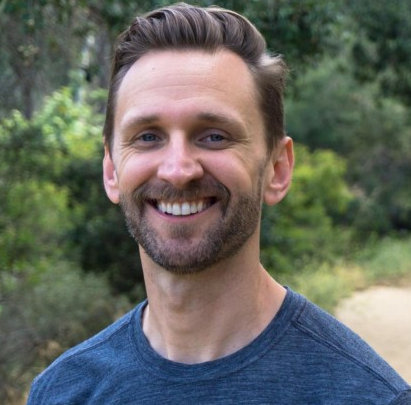 Join Casey Schreiner, founder of ModernHiker.com and author of the Los Angeles Times bestseller Discovering Griffith Park: A Local's Guide, for an in-depth slideshow presentation on everything this legendary urban park has to offer, as it celebrates its 125th anniversary. Learn where to hike, bike, and ride on horseback. Learn where your favorite movies were shot, and even discover a bit about the park's surprising place in LGBTQ history. 
March 17 at 6 p.m. — In Your Face–Womxn Writing Truth
In celebration of Women's History Month, Myriam Gurba, author of Mean, (which was named by O, The Oprah Magazine as one of the "Best LGBTQ Books of All Time"), talks to 2020 Creative Capital Awardee Randa Jarrar about her new memoir, Love is an Ex-Country. With musical guest Kelly Caballero.
April 7 at 6 p.m. — Exploring The Landscape of the Gay Rights Movement
Poets read and discuss representation in relation to the history of the local LGBTQ rights movement. With Gustavo Hernandez, a poet with an upcoming poetry collection titled Flower Grand First, and Rocío Carlos, author of the (other) house whose work was included in LACMA's Pacific Standard Time exhibition, Those of This America. Featuring musical guests Mariachi Arcoiris de Los Angeles.
April 14 at 6 p.m. — "It is time to cross the threshold on your hands."
In celebration of National Poetry Month, West Hollywood City Poet Laureate Brian Sonia-Wallace, brings together poets near and far for an exploration of thresholds in language, gender, generation, and geography. Featured poets include Terry Wolverton, Alyesha Wise-Hernandez, féi hernandez, Alan Pelaez Lopez and Harry Giles. The event will culminate in writing prompts to get participant's creative juices flowing and will include a virtual after party for participants to share their work. (Title line from poet Kayleigh Zaloga).
May 12 at 6 p.m. — Creating Hollywood Chinese
In celebration of Asian American History Month, join the City of West Hollywood for a conversation between Arthur Dong, author of Hollywood Chinese, and Charles Yu, author of Interior Chinatown (Winner of the 2020 National Book Award for Fiction).
May 19 at 6 p.m. — Alternative Futures: The Importance of Seeing Yourself in Young Adult Literature
A reading and conversation between James Sie, author of All Kinds of Other and Skylar Kergil, author of Before I Had the Words. With musical guest Jiaqing Wilson-Yang, whose first novel, Small Beauty, won the 2017 Lambda Literary Award for Transgender Fiction.
June 16 at 6 p.m. — Legacy and Lineage and the Lost Generation
In celebration of LGBTQIA+ Pride Month and as part of the City's One City One Pride LGBTQ Arts Festival, poets will read and discuss works by mentors they have never met alongside their own work. With Rajiv Mohabir, author of The Cowherd's Son, Dare Williams, and Jubi Arriola-Headley, author of Original Kink. With musical guest Jayson Joseph of Elephants With Guns.
The WeHo Reads 2021 spring series is presented by the City of West Hollywood's Arts Division, and produced by writer/editor Amanda Fletcher and queer HIV-positive poet Dare Williams.
Fletcher, originally from Canada, Amanda lives in Southern California and is working on her memoir HALO. She was a 2012 PEN America Emerging Voices Fellow and former manager of the program.
Williams was a 2019 PEN America Emerging Voices Fellow, and his work has been featured in Cultural Weekly, Bending Genres, THRUSH, Exposition Review and is forthcoming in Limp Wrist.
For more information about WeHo Reads, please contact Mike Che, City of West Hollywood Arts Coordinator at (323) 848-6377 or mche@weho.org.