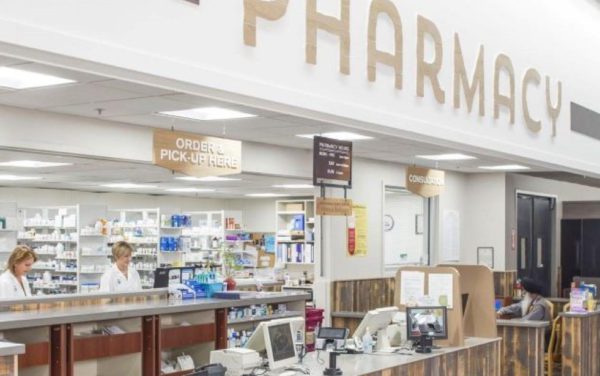 West Hollywood's City Council extended its "hero pay" ordinance to cover drug store workers during its Monday night meeting, however the ordinance will not go into effect until April 16.
The Council attempted to start coverage for drug store workers immediately, but could not come up with the necessary number of votes to pass it as an "urgency ordinance."
Consequently, after a grueling hour-long discussion in what turned out to be a mind-numbingly-long six-hour meeting, the Council approved the hero pay for drug store workers as a regular ordinance which takes longer to go into effect.  
"Urgency ordinances" require approval by four of the five Councilmembers,  whereas regular ordinances only require a simple majority of three approve it.
At its Feb. 16 meeting, the Council unanimously approved an urgency ordinance that provided an extra $5 per hour to grocery store workers for the next 120 days due to the hazards they face from potential exposure to the coronavirus when they come to work.
At that meeting, the councilmembers discussed adding drug store workers to the ordinance, but City Attorney Lauren Langer said she needed time to craft the proper language.
Monday night, Langer brought back that item to cover drug store workers for 120 days.
However, Councilmember Lauren Meister recommended they approve it for only 60 days. Meister suggested that they add language saying drug stores should work toward getting their employees vaccinated for COVID-19 in that first 60 days and extend it for another 60 days if all employees were not vaccinated.
Councilmember John D'Amico liked that idea, but the others did not think tying getting vaccinated to the hero pay was wise.
Councilmembers John Erickson and Sepi Shyne said such a plan would incentivize employees NOT to be vaccinated as a way of extending the extra $5 an hour. Shyne said the purpose of the item was not to encourage workers to get vaccinated, but rather to compensate workers for the hazard they face when coming to work during a pandemic.
Meister and D'Amico stuck to their guns and refused to approve the 120 days, which meant the Council did not have the four votes necessary to approve it as an urgency item and have it take effect immediately.
Meister and D'Amico suggested a compromise of 90 days but Erickson, Shyne and Mayor Lindsey Horvath didn't agree to that.
Instead, Erickson, Shyne and Horvath approved the 120 days as a regular ordinance which requires a "second reading" at the next Council meeting. The ordinance will take effect 30 days after the second reading is approved. Consequently, drug store employees will begin receiving the extra $5 per hour on April 16.
The drug store ordinance only covers national chains which have outlets in West Hollywood – CVS and Rite Aid. It also covers Target since that store carries pharmacy and grocery items. Horvath noted the city has not received any complaints about the item from those three stores.
At its Feb. 16 meeting, D'Amico indicated he wanted the hero pay to cover workers at Best Buy, but the electronics store was not included in the hero pay ordinance presented.
Following the Feb. 16 passage of the grocery store hero pay ordinance, the California Grocers Association (CGA) filed a lawsuit against the city over the hero pay. CGA has also sued other cities that passed hero pay ordinances, including Long Beach and Montebello.
City Attorney Langer reported that although West Hollywood has been named in the lawsuit, the grocers association has not yet served that lawsuit to the city.