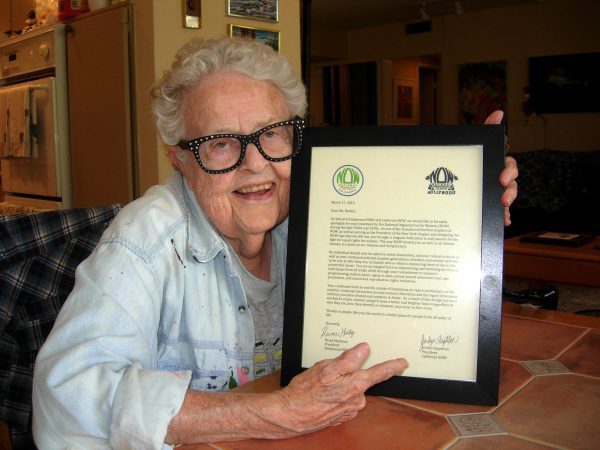 While few admire the late U.S. Supreme Court Justice Ruth Bader Ginsburg more than I do, it is important to acknowledge the West Hollywood City Council is misguided to name our city's library after her, and instead they should look to a local leader, much like the late Ivy Bottini, who died last week.
It is true that many of the decisions rendered by Justice Ginsburg were life-saving and life-affirming for the residents of West Hollywood, her work was national in scale and applied equally throughout the nation. Justice Ginsburg, never made West Hollywood her home or even vacation destination, never spoke of West Hollywood, nor had any known local connections. Justice Ginsburg should be honored with the naming of law libraries, court houses, fellowships and even statues or paintings in her hometown and where she studied and lived with her family. But none of those places is anywhere near the West Hollywood Library.
Ivy Bottini, on the other hand, was a West Hollywood resident. She was a West Hollywood institution, leader, activist, and some would say an icon. She was one of us. West Hollywood was Ivy's home. I didn't know Ivy, but I did meet her on a couple of occasions. Yet any recounting of her life story over the last week since her passing make clear several things: Ivy made a huge impact on the West Hollywood we know, and her work in LGBTQ+ and feminist activism set the stage for the very cases that Justice Ginsburg would eventually help adjudicate.
Ivy's early days in the National Organization for Women (NOW) have a direct through line to the Equal Rights Amendment to the Constitution (which was recently ratified by the 38th state). Ivy's leadership in NOW, almost singularly, forced a reckoning within the feminist movement about the role of lesbians in that movement.
Ivy's early leadership against the 1978 Briggs Initiative was local – very specifically a Southern California effort – and led to one of the first major victories for the LGBTQ+ movement – long before Justice Ginsburg voted for marriage equality. Without Ivy's leadership against the Briggs Initiative, California could have been set back decades in the fight for LGBTQ+ equality, particularly in education.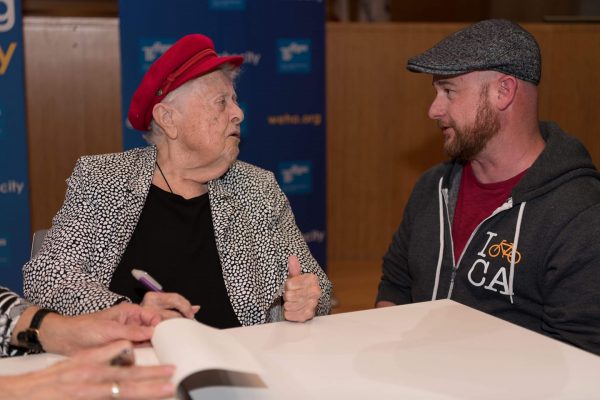 And while Ivy was fighting these national fights along with her sisters and brothers of the early LGBTQ+ and feminist movements, she was focused on her own hometown community first and foremost. When her gay brothers were dying of AIDS, Ivy helped found AIDS Project Los Angeles, which has helped save the lives of thousands of Southern California gay men and others impacted by HIV/AIDS. Ivy spent many years leading our own city's Lesbian & Gay Advisory Board, mentoring others and paving the way to make West Hollywood even more supportive of LGBTQ+ people. She held West Hollywood accountable to make sure that women were at the forefront of every major decision, and refused to let West Hollywood become exclusively "boys town."
Ivy was an effective progressive activist, and her activism set the stage for the judicial rulings that Ginsburg later made. That's the nature of progress, activists start things, and often judges finalize those movements. Ivy was our local instigator. Ivy lived her life leading the way towards a more just world and more importantly, a better West Hollywood.
In the years to come many books will be written, movies produced and school lessons taught about Justice Ruth Bader Ginsburg, and they rightfully should be – she was one of a kind and a woman we can all respect and admire. Ginsburg changed the world, and will be duly recognized for that.
However, few West Hollywood residents have ever changed the world for the better as much as Ivy Bottini. It is for this reason, we should recognize her contributions locally and globally with one of our city's highest honors and recognitions. If the West Hollywood City Council chooses to rename the West Hollywood Library, there would be few people as deserving of the honor as our very own lesbian leader and proud West Hollywood resident, the late Ivy Bottini.