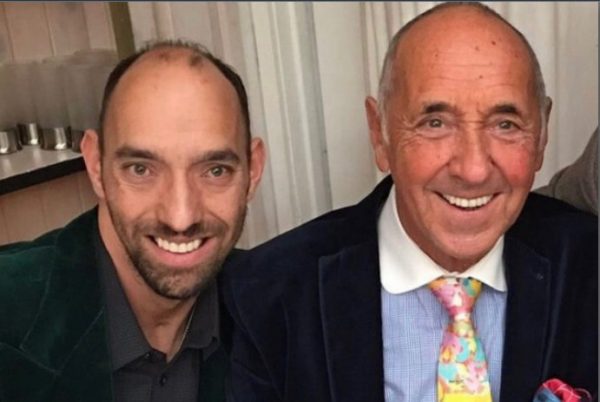 This week the father-and-son team of Harvey and Louis Jason of Mystery Pier Books join We Know WeHo for an impressive literary First Edition throw down. Harvey and Louis opened Mystery Pier Books in a charming English green bungalow located down a narrow alley on the Sunset Strip back in August of 1998. They exclusively carry First Edition literature including:
collectible books, both fine and rare, that are mostly signed
rare cinema material
scripts signed by the shop's many celebrity clients
general Hollywoodiana.
One can find books signed by the likes of Dickens, Hemingway, D.H. Lawrence and even the great Harry Houdini occupying the shelves. Mystery Pier Books is internationally renowned and is called "One of the Most Important First Edition Bookshops in the U.S." It is also listed #1 in the Ten Best Hidden Gems of L.A.
Tracy sits down with these two lovely English gentlemen to hear all about the treasures tucked away on the bookshelves including works by Anne Frank, Agatha Christie, and a true first edition of "Gone With the Wind" signed by Margaret Mitchell – a great lineup honoring Women's History Month. She is not shocked by the celebrity clientele who are fan favorites of this charming little nook but Tracy is admittedly surprised that Flea (Red Hot Chili Peppers) is a regular who has been coming for over 20 years and is a "remarkable guy" as fondly stated by Harvey.
Harvey surprises Tracy with the fact that when he lived in NYC, he was friends and neighbors with Ayn Rand, author of The Fountainhead, and her husband. We learn a little more about our host and her favorite authors: Ayn Rand, Fyodor Dostoevsky, and JK Rowling. (Harvey confessed that it was a pure fluke that they were the first to bring the Harry Potter books to the US….and he has a First Edition signed by 26 members of the cast for you Hogwarts fans!)
Make sure to follow them on Instagram and catch a glance of your favorite celeb popping in to browse the shelves. Prince Harry has yet to pop by to perhaps acquire the Churchill papers or a book of Prince Charles' paintings signed by Charles and Lady Diana or the very first separate printings of William Shakespeare's plays dating back to 1734.
It is definitely worth a trip to this hidden treasure, to browse the bookshelves, to spend time with these gentlemen and to listen to Harvey and Louis share their wealth of knowledge. Mystery Pier Books is open seven days a week from noon until 5pm and is located at 8826 W. Sunset Blvd., near Larrabee Street. (Insider Tip: grab a tasty Mediterranean bite at Pi on Sunset next door on your way out of this magical literary spot.)
This week's food segment is all about DineLA with Maxine picking her favorite,
1 Kitchen by Chris Crary (lunch $25 | dinner $45) and the three course lunch ($35) at the Tower Bar for Tracy. DineLA is running through March 14th, be sure to make a reservation and treat yourself!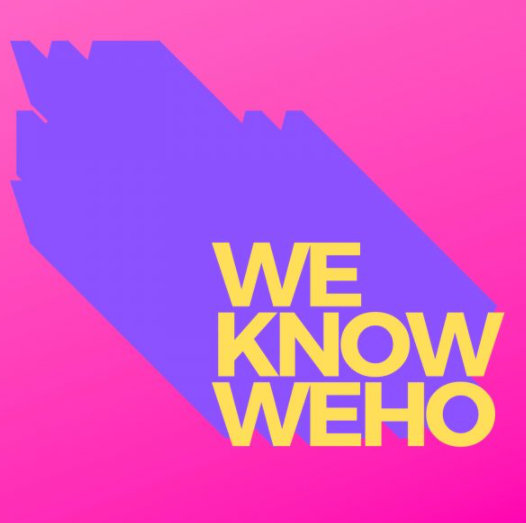 Tracy is happy to report she finally made it up to BBCM (The Butcher, the Baker & the Cappuccino Maker) on Sunset for the artistic colorful latte accompanied by bacon scones and whipped butter and that Madre is now offering delicious pozole at their West Hollywood location on Fairfax.
Check out all the great events Weho Arts has running for Women's History Month and save the date for the 25th Annual West Hollywood Women in Leadership Awardson March 25th where local artist Katie Brightside is being honored alongside three other fabulous women.
Harvey & Louis' WeHo favorites: Pi on Sunset, La Boheme, Dialog Cafe, Bottega Louie pastries, and Carney's chocolate chip cookies
La Peer Hotel: Artist studio with James Peter Henry in residency
DineLA: Gracias Madre, Granville, Hugo's, La Boheme, Tesse, Weho Bistro, Toku Unagi Sushi
Maxine's COVID Friendly Dining Picks: Eataly Rooftop, Bottega Louie, Spartina
WeHo Adjacent Adventures: Electric Mile, Found Oyster brunch
Be sure to follow us on instagram @weknowweho for daily stories and West Hollywood tips!
Listen to the podcast here: