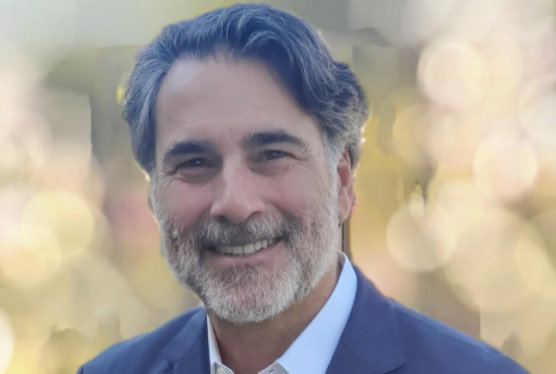 West Hollywood City Manager Paul Arevalo will retire this summer after 22 years in the job.
Arevalo made the retirement announcement Friday in an all-staff email. His exact retirement date is not certain at the moment as he wants to get things in place for the transition to the next city manager.
"This is one of the most difficult decisions I've ever had to make," Arevalo told WEHOville in an interview on Saturday. "I truly love the city. It's my home. It's an important part of who I am."
Known for his keen knowledge of finance and charismatic personality, Arevalo reported he has truly loved the job, but it is time to move on.
"Some of the days have been really long, but the years went really fast," said Arevalo, who will turn 60 in June. "If I'm going to be looking for an opportunity for a new chapter of my life, this is the time to do it."
However, Arevalo does not intend to disappear. He plans to remain active in the California City Management Foundation professional organization for city managers, where he has been a board member for many years.
He also will make himself as available to the new city manager, and City Council, as they want him to be.
"I will be as active and as engaged as the Council wants and the new city manager wants," he said. "This had been my life and I'm not just going to walk away."
Arevalo reported the strangest part about leaving will be saying goodbye to the staff, who have become family to him.
"The hardest thing will be leaving the staff," said Arevalo, an avid runner who has run in the LA Marathon and the AIDS Marathon benefitting AIDS Project LA on several occasions. "They've been like family. It's a very special staff, very hard working and dedicated staff."
He's proud of the culture in City Hall he helped foster and the service that City Hall staff provides the residents. That culture is one that few City Halls have managed to achieve so successfully – one where the professional staff is given room to be highly results-oriented within a laidback and casual framework.
He pointed out that residents rarely have had issues with the level of service staff provided. When they had issues, it was with the policies that city staff had to enact and enforce.
"I'm totally confident that the culture and the service function will remain intact," said Arevalo, the father of two daughters. "That's why I have the confidence to leave."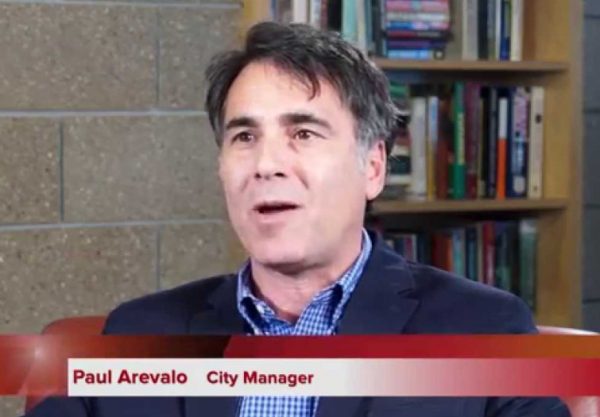 Raised in Montebello, Arevalo attended Cal Poly Pomona and got his master's degree from Cal State Long Beach. His first job was with the Franchise Tax Board, then he later moved to work as the assistant finance manager for the City of Bell Gardens.
In Dec. 1990, he started working for West Hollywood as the director of finance. His duties soon expanded to be director of finance and technology. A few years into the job when City Hall staff kept expanding, it was Arevalo who suggested the city buy the building at 8300 Santa Monica Blvd. to make it the new City Hall.
In 1999, when the City Council ousted then-City Manager Charlie McKinney, they asked Arevalo to serve as interim city manager. City manager was never a job Arevalo had his sights on, but he proved so good at it, they made him the permanent city manager.
When he took over, the city was beginning the two-year process of reconstructing the city's main street – Santa Monica Boulevard. That construction had a huge impact of the businesses, but Arevalo worked with those businesses until the project was completed.
Since that time, the city has also built a new library and a Robo-garage behind City Hall, plus reconstructed West Hollywood Park in several phases over the last 12 years. Along the way, Arevalo also helped build up the city's cash reserve to $140 million.
In a recent profile that ran on the California City Management Foundation website, Arevalo said building that cash reserve is his proudest accomplishment.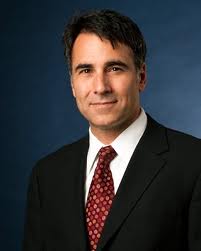 "The thing I'm most proud of, however, is successfully working to build resilience and fiscal sustainability," he said in the profile. "The City of West Hollywood was incorporated in 1984, so it's a relatively young city. The City had been founded with progressive ideals by an incredible convergence of LGBTQ activists, seniors, and renters, many of whom would be regarded as outsiders from the mainstream. So, lots of people were betting on the City to fail.
"Instead, we built a City government with a robust local economy and a sound fiscal infrastructure. It is our long view on economic sustainability that allows us to be a vibrant and an extremely forward-thinking municipality with consistent AAA Bond ratings to leverage future project planning. It is what pulled us through the 2008 recession and what is carrying us forward as the COVID-19 crisis ravages the base of our economic engines."
Residents and businesses have seemed happy with Arevalo's performance over the years. The most frequent criticism waged against Arevalo was the fact he lives in Pasadena and commutes daily to West Hollywood. Some feel the city manager should be living in the city limits, but many city employees work here but live elsewhere.  
Arevalo told WEHOville it will be sometime in July at the very earliest before he leaves, wanting to wait until the next city budget is finalized in June. Similarly, by the summer, the city, and the state, should be moving to the next phase of COVID-19-related recovery policies, once the majority of people have been vaccinated.
"I really feel I can help stabilize the city's budget and get us prepared for the next phases of COVID, that will help solidify the institution for the next city manager," he said.
He has nothing but praise for the City Council members, both past and present. He reports having a good working relationship with them, saying they have been gracious.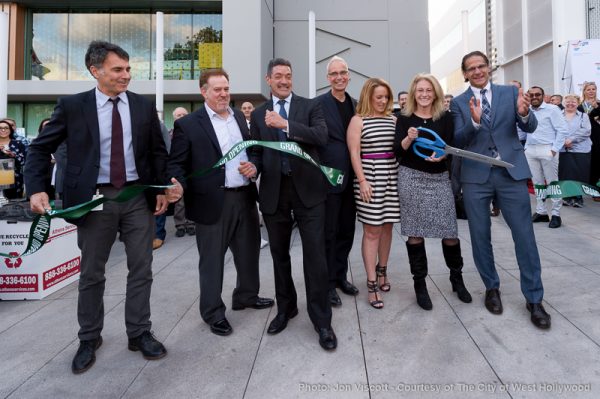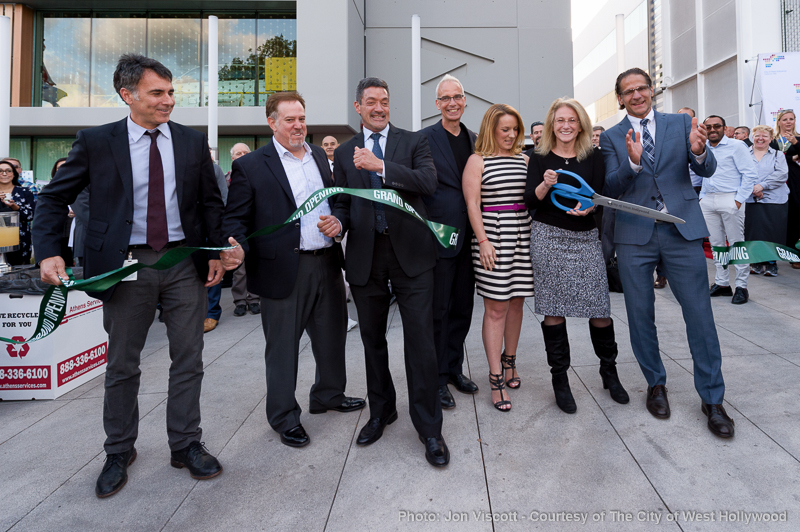 The councilmembers also speak highly of Arevalo.
"The City of West Hollywood has benefitted immeasurably from Paul Arevalo's many years of public service," Mayor Lindsey Horvath told WEHOville. "His accomplishments are unparalleled among City Managers throughout the country. The growth of West Hollywood from an urban village to a world-class city on a hill has happened in no small part due to Paul's personal investment in our success. We are sincerely grateful for all he has done. He has left an indelible mark on our community, and we wish him all the best as he moves on to his next chapter."
Of the five current City Council members, John D'Amico has worked with Arevalo the longest – ten years.
"In a city full of people with big feet, Paul leaves some exceptionally large shoes to fill," D'Amico told WEHOville. "West Hollywood would not be the place it is without his decades of public service and I think we can all be grateful to have witnessed and benefitted from his leadership."
Councilmember Lauren Meister was saddened, but not shocked by the retirement announcement.
"I wasn't shocked, he's been hinting at [retiring] for the last few months," said Meister. "The city has grown because of his leadership. Paul has had to deal with an especially challenging time in the last year [with the coronavirus pandemic], and he has led us very well. Now the challenge for West Hollywood will be a new city manager coming in and the COVID recovery coinciding."
Former Councilmember John Heilman, who is one of the people responsible for making Arevalo the interim city manager back in 1999, praised his tenure as city manager.
"West Hollywood was so fortunate to have Paul's leadership for so many years," Heilman said in a message to WEHOville. "Much of our success, especially our financial success, is due to Paul's guidance and dedication."
Former Councilmember John Duran, who served for 20 years while Arevalo was city manager, also admires him greatly.
"West Hollywood has enjoyed stable government for more than 20 years with the same city manager and city attorney," said Duran in a text message to WEHOville. "That careful symbiotic balance between residents, city hall and the business community was forged by Paul's hand. The success of West Hollywood is attributable to Paul and his incredible management team – along with long-time serving councilmembers. The city is at a crossroads losing much of its brain trust in a short period of time. Anyone who discounts this existential threat is really unaware of how WeHo went from a red light district to one of the most desirable cities in Southern California. It didn't just happen by luck and circumstance."