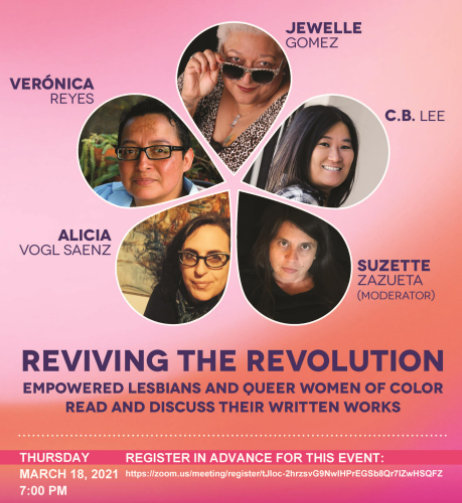 The City of West Hollywood's Lesbian Speakers Series will celebrate Women's History Month with a panel of lesbians and queer women discussing their written works
"Reviving the Revolution: Empowered Lesbians and Queer Women of Color Discuss Their Written Works" will be held on March 18 at 7 p.m. onthe Zoom platform.
Celebrating the diverse experiences of women, the event will feature moderator Suzette Zazueta and authors Jewelle Gomez, C.B. Lee, Vero'nica Reyes, and Alicia Vogl Saenz in a discussion concluding with a Q&A session.
Pre-register on Zoom in advance at  https://zoom.us/meeting/register/tJIoc-2hrzsvG9NwIHPrEGSb8Qr7lZwHSQFZ.  Participants who are registered will receive a link to the free virtual event.
The city's Lesbian Speakers Series began in the fall of 2015 and is an ongoing series of free talks, performances, films, and readings featuring lesbians and queer friends. The series is co-sponsored by the Los Angeles LGBT Center's Audre Lorde Health Program and June Mazer Lesbian Archives. Additional information about the series is available at   www.weho.org/lss.