This week's episode is all about Women's History Month and is an ode to the women, past and present, who have made an impact on West Hollywood. This is a We Know WeHo SOLO episode as it were, with no special guest this week. However, Maxine turns the tables on Tracy and swaps seats to interview the creator of the We Know WeHo podcast.
Tracy shares her tips about podcasts in general, and confesses her biggest surprise (and delight) is the willingness and eagerness of local business owners to be a guest on the show. Maxine and Tracy agree this is their favorite part, these intimate and very real conversations with local business owners, and a vehicle for them to share their stories – some for the first time in a live media format.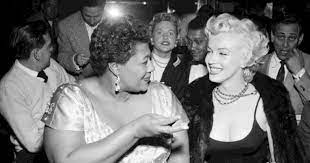 Women have played an integral part in the fabric of the Creative City's history, and our hosts are very proud of this as they recount the story of Marilyn Monroe and Ella Fitzgerald at the Mocambo Room on The Sunset Strip in 1955. They also discuss Alla Nazimova's infamous Garden of Allah Hotel where Hollywood elite stayed and played almost from the very beginning when it opened in January of 1927.

One cannot recount the history of WeHo without mentioning the AIDS crisis and the jam-packed weekly support meetings called "Hay Rides" lead by metaphysical and spiritual pioneer Louise Hay in the West Hollywood Park auditorium and Project Angel Food founded by spiritual guru Marianne Williamson in 1989 to provide meals for home-bound HIV patients.
They run down the list all the amazing women guests they have featured on the podcast: Jamie Adler, Sepi Shyne, Maxine, Noemi Torres, Katie Bright, Chef Tara Punzone, Marisabel Bazan, Rachel Richardson (Lovely in LA), Alison Martino, Carrie Minter, Lien Ta, Janet Fitzgerald, XiXi Yang, and Shannon Morton from Black Women Lead. Be sure to go back into the archives and give a listen to any episodes you may have missed!
"Just Food"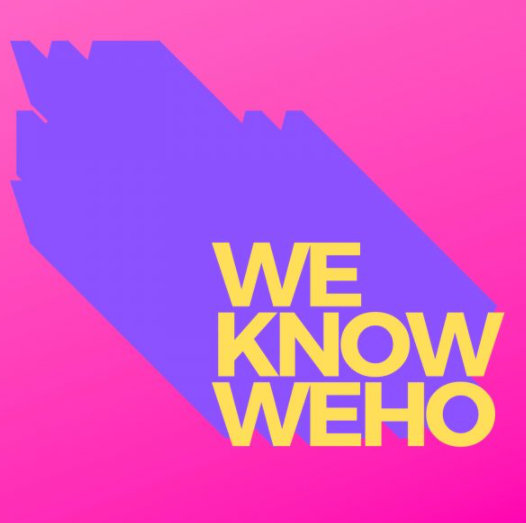 Maxine and Tracy have renamed the segment and this week's focus is on DineLA and Maxine's picks that include a gourmet burger at Granville, jack fruit carnitas at Gracias Madre, the Chicken Bolognese at 1 Kitchen by Chris Crary, the Bone Marrow at Tesse and the Tower Bar's Cobb Salad and chocolate chip cookie lunch offering. Check out Maxine's full review in her DineLA Blog features for the West Hollywood Design District and The Sunset Strip.
Tracy's Oaxacan obsession continues and she has ventured outside the "village" to the Arts District in DTLA to experience the authentic flavors in Chef Enrique Olvera's West Coast restaurant premiere – Damian.
Tracy's Interview Notes: LA Pride – Corporate LGBTQ Panel, Anchor Podcasting App
Maxine's DineLA Picks: Granville, Gracias Madre, Tesse, Tower Bar
Other Food Mentions: Sooshme pop-up at Pantry LA
Oaxacan Obsession: Damian DTLA, Pujol, Cosme, Atla, Chef's Table on Netflix featuring Enrique Olvera
WeHo Women's Clubs: The Wing, Allbright, Chief
WeHo Women Chef's: Pura Vita, Otus Thai, Salon de The
Check out our daily stories on instagram @weknowweho and subscribe where you listen to podcasts to catch the latest episode!
Listen to the podcast: