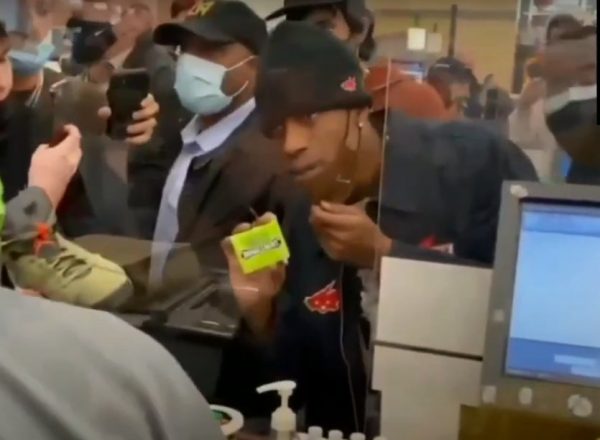 Shoppers at the West Hollywood Pavilions grocery store got a lot more than they bargained for on Monday afternoon when rapper Travis Scott stopped in to buy a pack of gum.
TMZ reported the 29-year-old singer/songwriter/record producer caused a mob scene with many fans crowding around begging for autographs or selfies. All social distancing flew out the window as many young fans rushed around him.
Scott had apparently been stopping by several Los Angeles area grocery stores on Monday to check on his new line of CACTI spiked seltzer. That's why he stopped in the WeHo Pavilions when mobs descended upon him. His security guards were keeping a watchful eye and he was never in any danger.
CACTI, brewed in conjunction with Anheuser Busch brewing company, is the latest brand Scott has been promoting. Commercials for CACTI debuted Sunday night during the broadcast of the Grammy Awards.
After paying the $1.50 for his pack of gum, the 'Sicko Mode' singer made his way to the parking lot and left in a large red CACTI truck while fans crowded around the truck.