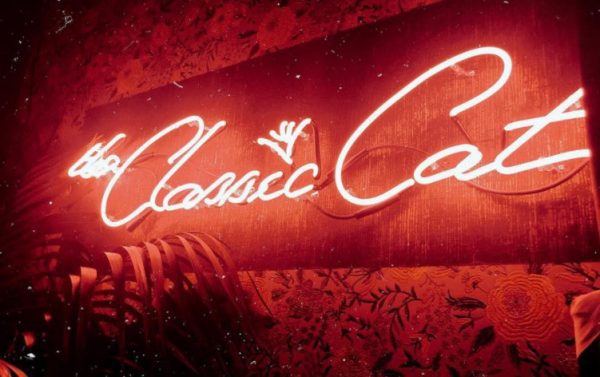 A judge Wednesday denied a request by the owners of the Classic Cat restaurant for a preliminary injunction allowing dining in the eatery's patio, which they maintain is sufficiently ventilated to avoid any potential spread of the coronavirus and vital to keeping the business viable.
The owners say the patio has a retractable roof that creates COVID- safe outdoor dining at the West Hollywood restaurant and that they also have added numerous protections, including plexiglass and air ventilation improvements.
Lawyers for the county maintained the patio did not meet the county's standards for outdoor dining.
Santa Monica Superior Court Judge Elaine W. Mandel said that although the restaurant owners provided strong evidence they could go out of business without patio dining, they had not provided anyone who had the expertise to show the patio was sufficiently ventilated.
The judge wrote that the Los Angeles County Department of Public Health maintained that allowing dining at the Classic Cat "could result in severe harm to the public and increased risk of COVID-19 transmission."
She noted that the county health order allows takeout and delivery at the restaurant, but the owners maintain those options are not economically sufficient, while also noting that county guidelines are "evolving" and were revised as recently as Monday.
Classic Cat owners filed lawsuit on March 1 over warnings from the county health department about its patio dining violations.
The original Classic Cat was a highly popular destination for locals and tourists, as well as celebrities such as the late Adam West, Charlton Heston and Jim Morrison as well as Chevy Chase.
This new incarnation of Classic Cat, located at 8830 Sunset Blvd. at Larrabee Street (in the space where Pono Burger was previously located) wants to build on that heritage, but with an upscale ambience and menu.
In addition to charges from the health department, the Classic Cat has also been cited by the City of West Hollywood for noise violations on three different occasions – Feb. 12, Feb. 14 and Feb. 21.