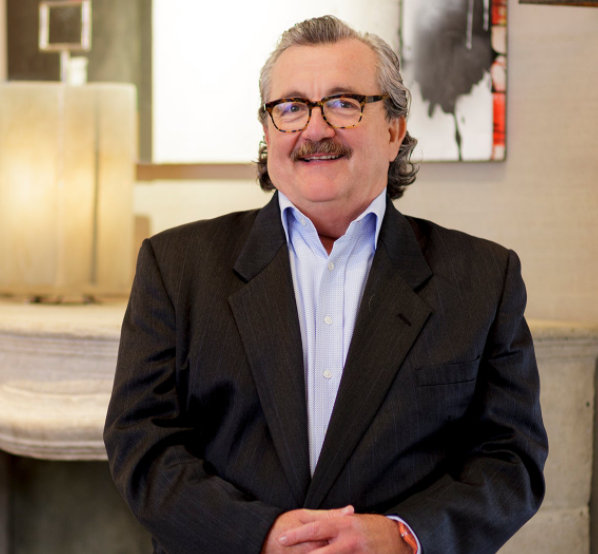 Longtime West Hollywood resident and fixture on the design and architecture scene, Rocky LaFleur has died at age 72. An influential figure who served as mentor to many budding designers, he died on March 12 just two weeks after being diagnosed with stage IV pancreatic cancer.
For the past 17 years, LaFleur was a partner with the Kneedler Fauchere showroom in the Pacific Design Center Blue Building. He initially came to Kneedler Fauchere as an outside sales representative but quickly joined their team.
He and his colleague Gina DeWitt, president of Kneedler Fauchere, became inseparable friends. In an  obit for Interior Design website,  DeWitt described LaFleur as a "happy, shining star," saying, "the room lit up when Rocky entered it."   
When La Fleur joined the showroom, it had been strictly focused on residential customers, but he helped expand it into the hospitality sector, bringing in Wynn Resorts, the MGM Las Vegas resort and Four Seasons, among others, in as clients.
In Sept. 2018, over 700 designers, manufacturers and students came to the PDC for a gala ceremony honoring LaFleur, reflecting his 40-year commitment to being a leader in the design community and mentoring young designers. During that ceremony, LaFleur was given the American Society of Interior Designers' (ASID) inaugural Lifetime Achievement award.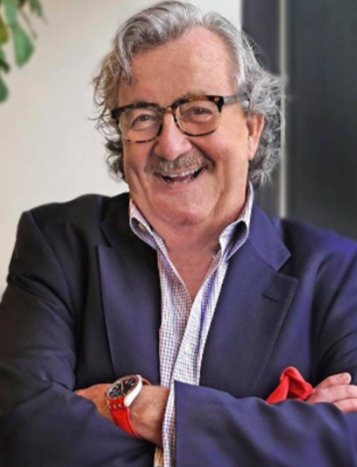 Born in 1949 and raised in a small town of 430 people in South Dakota, LaFleur was the oldest of nine children. He studied at the University of South Dakota and initially worked in a department store in Denver, a job he hated.
About five years later, he discovered the interior design world when he was asked open a wholesale wallpaper showroom in Denver. He liked the quirky, creative energy of interior designers and felt like he had found his community.
In October 1978, he moved to Los Angeles for love and began working in a wall covering studio on Robertson Boulevard. He said in a podcast interview he felt even more at home with the LA creative community, telling his mother, "I've found my people."
He served as the Vice President of Real Estate for the Pacific Design Center from 1988 to 1998, traveling the world to sell Los Angeles and the PDC to creative people.
La Fleur was involved with the West Hollywood cityhood movement in 1984 and during the AIDS crisis was actively involved with AIDS Project Los Angeles.
In the late 2000s when the city was building its new library, LaFleur helped raise funds and served on the Friends of the West Hollywood Library board.
Each semester, LaFleur did a guest lecture at UCLA Extension, telling budding interior designers to follow their passion and tell a story with their designs.
Even though he never studied design, he was considered an expert because he had been in the business for over 40 years. He was known for being a gracious and encouraging mentor to his students.
In an announcement about LaFleur's death which Gina DeWitt sent out, she said, "Rocky's impact on our industry will be felt for generations.  He dedicated his life to honoring and lifting up the values and practices that make our industry so very, very special.  His loss will be felt deeply from coast-to-coast and beyond."
Listen to a 2019 podcast interview with Rocky LaFleur: