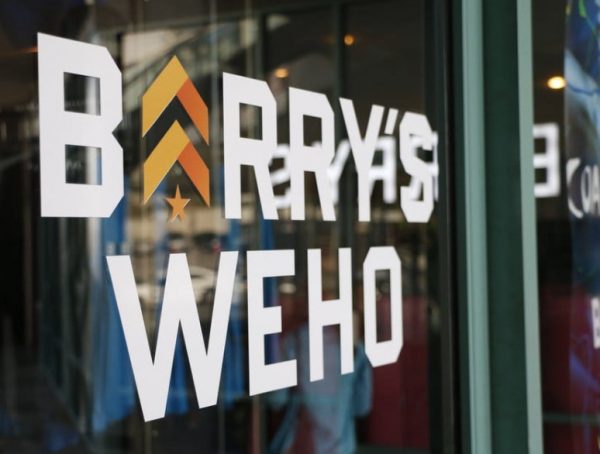 With a unanimous vote Thursday night, West Hollywood's Planning Commission approved Barry's Bootcamp operating its fitness facility in a building on Santa Monica Boulevard at Kings Road.
Barry's plans to relocate to the vacant, city-owned facility at 8383 Santa Monica Blvd. which previously housed Aaron Brothers picture frame shop. In order for Barry's to make this move, the Planning Commission had to approve the change of use allowing the space to go from a general retail facility to a health and fitness facility.
Adam Shane, the chief development officer for the Barry's chain, explained the company plans to make this new space its flagship location. With 74 locations worldwide (44 of which are in the USA), the company started in West Hollywood in 1998 and wants to maintain a strong presence here.
Barry's has been operating out of a nearby location on the northeast corner of La Cienega and Holloway Drive for the past 10 years, but has outgrown the space.
With this move, Barry's wants to modernize with the latest equipment. The new location will have two workout rooms for its instructor-led classes, plus a "fuel bar" and a small retail area. Because the city-operated Kings Road parking deck is part of the building, Barry's will have plenty of parking available for its clients.
The commissioners were happy with the plan but did have concerns about noise from Barry's disturbing nearby residential neighbors. Barry's installs soundproofing in each of the workout rooms. Similarly, the concrete parking deck surrounding the space should help prevent sound from traveling too far when doors open as people arrive/leave.
However, the Commission did schedule Barry's for a review three months after its opening. At that point, Barry's may be required to install double-glazed window if there are noise issues.
Shane said it will take about six months of construction work before the space is ready to open for business. Barry's plans to operate in this space 6 a.m. to 10 p.m. on weekdays and 7 a.m. to 7 p.m. on weekends.
Commissioner Adam Bass was absent from the meeting.