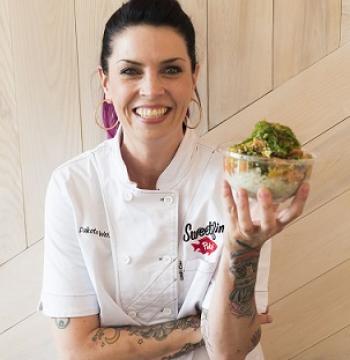 The celebration of Women's History Month continues as Chef Dakota Weiss joins the We Know WeHo team this week as the featured guest. Chef Dakota has literally cooked her away across America after having graduated from the Scottsdale Culinary Institute. She got her start at Santa Fe's legendary Coyote Café, did a brief stint at Dallas' Mansion on Turtle Creek and then headed to Atlanta to study with world-class French Chef Bruno at Menard Ritz-Carlton in Buckhead where she became Chef de Cuisine for the Sarasota private Ritz-Carlton Beach Club.
Los Angeles foodies went wild when Dakota transferred out to Jer-ne at the Ritz-Carlton in Marina Del Rey, and Angeleno magazine named her "Best New Chef" in 2006. She then found herself in the heart of West Hollywood at the Executive Chef at the Sunset Tower's Hollywood A-list dining room. Chef Dakota helped open Parc in Philadelphia and then returned to her California roots to reopen Santa Monica's Shangri-LA as their executive chef. She served as the executive chef for Nine-Thirty restaurant and The Backyard at the W Westwood and was the executive chef and owner of Estrella, a rock and roll bohemian restaurant located in the IAC building on The Sunset Strip.
Her newest venture is Sweetfin, a healthful California inspired poké and plant based bowl concept that uses local produce, sustainable fish, and innovative ingredients. Their entire menu is gluten free and all of their menu items are made in-house, from scratch, daily. Sweetfin was founded in Santa Monica, CA in 2015 and has eleven locations servicing Southern California.
Chef Dakota competed as a chef-testant on Top Chef Texas and at one time served her own brand of innovative gourmet popcorn at Dakota's POP Parlor. (Insider tip – try the white chocolate, matcha, coconut and sesame seed gourmet popcorn on the Sweetfin menu!)
Food and cooking are Tracy and Maxine's favorite hobbies and they have a blast talking to Chef Dakota and discover that her female chef inspirations include Susan Feniger and Mary Sue Milliken from their popular "Too Hot Tamales" show on the Food Network in the 1990's. Maxine gets the details on reality cooking shows from Dakota's Top Chef Texas appearance and Tracy veers slightly off course and asks Chef Dakota, do you think you could beat Chef Bobby Flay? We aren't giving away any spoilers, you will have to listen to find out her answer and also her signature dish she would select for the challenge!
Back to the Village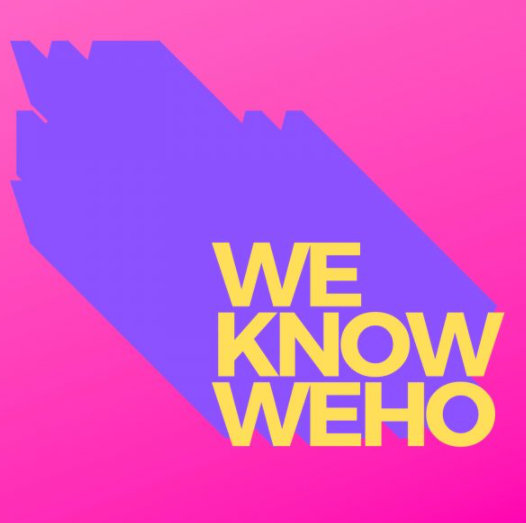 Spring is in the air and Maxine and Tracy did up the village in an epic Sunday Funday impromptu celebration that started with brunch at Tesse to support a "cocktails for cause" offering for Black Women Lead and several bowls of the (duck fat) fries.
Sunday Brunch spots dominate the rest of the food segment with an insider tip to make your reservations as Wolfgang Puck returns to the Sunset Strip with two concepts at The Pendry West Hollywood.
Show Notables
Chef Dakota's Picks: Sweetfin, Mickey's Drag Queen performances, brisket at Slab, Griddle Cafe pop up at Yamashiro
Sunday Brunching: Tesse, Norah, Ysabel
Wolfgang Puck's Return:  Merois and Ospero at the Pendry West Hollywood
Listen to the podcast: