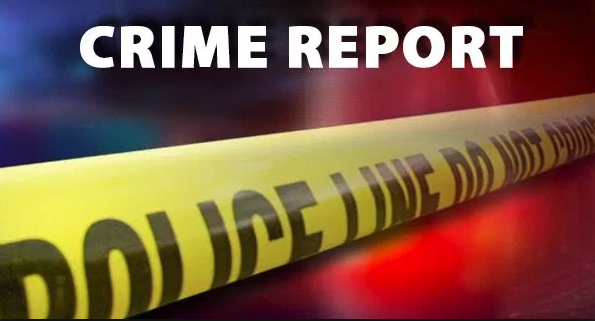 A recent blog posting by a website selling home security devices reports that West Hollywood is the sixth most dangerous city in California.
The  Cove home security website blog  reports people visiting West Hollywood have a 1 in 122 chance of experiencing violent crime while in West Hollywood and blames the city's proximity to Beverly Hills as a partial reason for the high crime rates.
The website says the violent crime rate in West Hollywood is 817 violent crimes per 100,000 people. It breaks those crime rates down in West Hollywood as follows:
Murder Rate: 8 murders per 100,000
Rape Rate: 109 rapes per 100,000
Robbery Rate: 345 robberies per 100,000
Assault Rate: 355 assaults per 100,000
As for property crimes like burglary, theft and auto theft, the blog says there is a 1 in 18 chance that a person in West Hollywood will experience property crime.
The website says the property crime rate in West Hollywood is almost double the national average, with 5,712 property crimes per 100,000 people. It breaks down the property crimes in West Hollywood as:
Burglary Rate: 654 burglaries per 100,000
Theft Rate: 4,786 thefts per 100,000
Car Theft: 271 car thefts per 100,000
No doubt those are alarming statistics, but this is a blog for a company trying to sell home security devices.
It is important to note the blog is using statistics per 100,000 people to make comparisons of national averages to the ten cities it is listing. However, West Hollywood's population is approximately 37,000 people.
To get a more accurate read of what West Hollywood's crime statistics are, it is necessary to divide those "per 100,000 people" figures by third (Yes, we know. A third is not the most precise number to divide by since the city's population is 37,000, but it's close enough to get a more accurate figure for the purposes of this report).
Doing that division by a third reveals West Hollywood's statistics as:
Murder Rate: 2.7 murders per 37,000
Rape Rate: 36.3 rapes per 37,000
Robbery Rate: 115.0 robberies per 37,000
Assault Rate: 118.3 assaults per 37,000
Burglary Rate: 218.0 burglaries per 37,000
Theft Rate: 1,595.3 thefts per 37,000
Car Theft: 90.3 car thefts per 37,000
Those statistics seem more in line for the city, but still seem a bit high in most categories.
WEHOville contacted the West Hollywood's Sheriff station to inquire about the accuracy of the statistics. The response the station sent was:
"It is difficult to determine how this group arrived at their findings.  They may have used a formula which is not used in law enforcement or endorsed by the FBI when looking at crime.  For the City of West Hollywood, the number of Part 1 Crimes for February 2020, compared to February 2019, was down 32%.  The number of Part 2 Crimes from February 2021, compared to February 2020, was down an additional 21%." 
The sheriff's station also sent a link to this report on the FBI website about the use of crime statistics:  https://www.fbi.gov/file-repository/ucr/about-the-ucr-program.pdf/view
From that FBI report, the sheriff's station highlighted this excerpt:
In June 2004, the CJIS APB approved discontinuing the use of the Crime Index in the UCR Program and its publications, and it directed the FBI to publish a violent crime total and a property crime total . . . The prevailing opinion of the advisory groups was that the Crime Index and the Modified Crime Index were not true indicators of the degrees of criminality because they were always driven upward by the offense with the highest number, typically larceny-theft. The sheer volume of those offenses overshadowed more serious, but less frequently committed offenses, creating a bias against a jurisdiction with a high number of larceny-thefts, but a low number of other serious crimes, such as murder and rape."
That response doesn't exactly answer the question of whether the statistics the blog cited for West Hollywood are accurate, but thanks to the sheriff's station for taking the time to look over them and send the link.
The complete list of the ten most dangerous towns in the Golden State per the Cove blog  is:
Emeryville (Alameda County)
Oakland (Alameda County)
Commerce (Los Angeles County)
Red Bluff (Tehama County)
Barstow (San Bernadino County)
West Hollywood (Los Angeles County)
San Bernadino (San Bernadino County)
Santa Monica (Los Angeles County)
Signal Hill (Los Angeles County)
Eureka (Humboldt County)
The blog goes into more details about local crime statistics vs national statistics saying, "To determine whether an area is safe or not, we have to compare the area's crime rate to the national crime rate. If the crime rate is lower than the national average, the area is safer than average. However, if the crime rate is higher than the national average, the area is more dangerous than average."
It breaks down the national crime rates as:
National Murder Rate: 5 murders per 100,000
National Rape Rate: 43 rapes per 100,000
National Robbery Rate: 86 robberies per 100,000
National Burglary Rate: 376 burglaries per 100,000
National Theft Rate: 1,595 thefts per 100,000
National Car Theft: 229 car thefts per 100,000
National Assault Rate: 247 assaults per 100,000
The blog concludes by making these suggestions for keeping your home safe:
Use a Home Security Device
Lock Your Doors
Leave a Light or Radio On
Put Up a Fence 
RELATED STORY: West Hollywood Ranked as Fourth Most Dangerous City in State According to Another Home Safety Blog