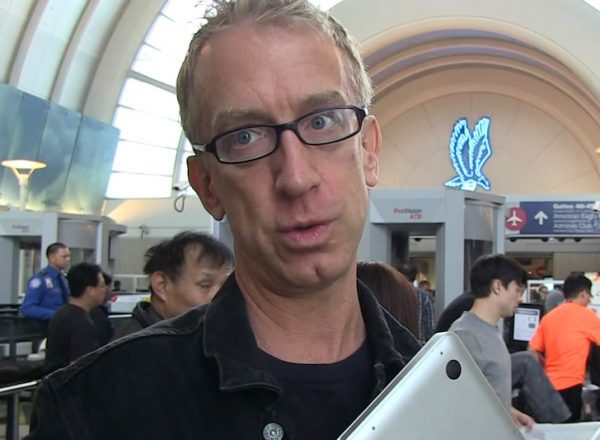 City News Service
A pretrial hearing is scheduled Thursday morning for comedian Andy Dick, who is charged with a misdemeanor sexual battery count for allegedly groping a rideshare driver inWest Hollywood in 2018.
The hearing will be at 8:30 a.m. in Dept. 72, Airport Branch Courthouse, 11701 S. La Cienega Blvd.
The driver, who filed a report to the L.A. County Sheriff's Department, alleged that Dick reached over and grabbed his genitals during an Uber ride.
Dick has pleaded not guilty.
If convicted of the crime, which allegedly occurred on April 12, 2018, the comedian could face up to 180 days in county jail.
The comedian has come under fire in the past for inappropriate activity, including multiple alleged cases of indecent exposure while intoxicated. He was fired from indie film "Raising Buchanan" in October 2018 after sexual harassment and misconduct allegations on set.
As far back as 2007, Dick was forcibly removed from the "Jimmy Kimmel Live" stage for repeatedly touching and trying to kiss fellow guest Ivanka Trump. Video of a segment shows Kimmel attempting to keep Dick away from Trump as he runs his hands up and down her legs.
In 2008, Dick was arrested in adrug and battery case, in which he allegedly fondled a teen at a Murrieta, Calif., eatery.
In 2013, Dick settled a case in which he allegedly flashed his penis in a Dallas comedy club and rubbed his genitals in a male patron's face.
In 2018, Dick's longtime girlfriend was granted a restraining order against him in Los Angeles after a domestic violence claim.
Also in 2018, Dick pleaded no contest to lewd conduct and battery for allegedly squeezing a woman's buttocks and making lewd comments while passing her on a Studio City street. He struck a plea deal for the incident and avoided jail time.
In August of 2018, a New Orleans man whom Dick hadaccused of assaultclaimed the comedian had groped and winked at him first, allegedly prompting him to sucker-punch the comic, knocking him unconscious for 15 minutes.