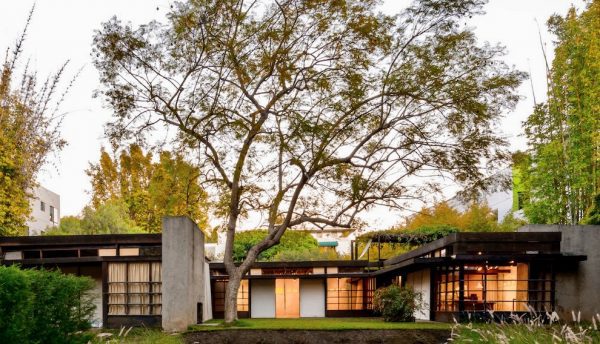 Special to WeHoville.com
Tours of the historic, nearly 100-year-old Schindler House on North Kings RoadS in West Hollywood, temporarily shut down during the pandemic, are once again running and open for public scheduling.
Called the birthplace of the Southern California modernism, the low-slung, concrete-and-wood structure designed by Austrian-born architect Rudolf Schindler whom the Los Angeles Times said built a "temple of bohemian exuberance in a young Los Angeles"
The house has also been described as "sweetly decadent" and "built for swingers" who partied with Schindler and his activist avant-garde wife Pauline, who wanted a communal, free-flowing home with a salon-like atmosphere of open spaces filled with artistically minded intellectuals, actors and agitators.
But as architectural historian Kathryn Smith put it in 1987 a centennial commemortion of Schindler's birth:
"Calling this structure a house is misleading. Referring to it as a building also obscures its meaning; environment might be a more suitable term."
The MAK Center for Art and Architecture, which operates the Schindler House, offers a detailed history at http://www.schindlerhouse.org/index.html.
The Schindler House was included in a list of all-time top 10 houses in Los Angeles in a Los Angeles Times survey of experts in December 2008.
MAK Center at the Schindler House, 835 N. Kings Road, West Hollywood, (323) 651-1510, through Jan. 6. Closed Monday and Tuesday. makcenter.org