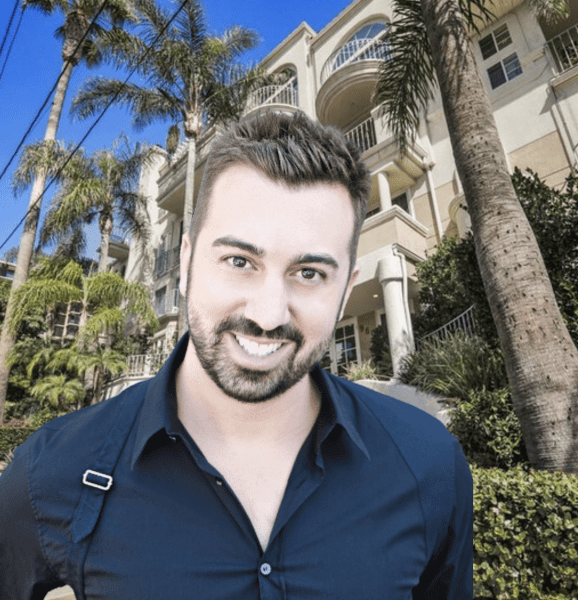 By Anthony Vulin
I HAVE BEEN IN REAL ESTATE FOR ALMOST 20 years, and I've learned that the number one way to build wealth in our country is through owning real estate. Simple as that. When I see that almost 80 percent of our city does not own real estate and is renting, that concerns me.
If our citizens are not building wealth, over time they will be demanding more and more services to support them, putting more stress on our city. Too many people are missing an opportunity to build long-term and generational wealth.
Though homeownership may not be possible for everyone, more people have the opportunity to build wealth than think they can. In a city like West Hollywood, where rents are extremely high, mortgage payments are pretty close in cost.
I found that the number one obstacle to home ownership is the ability to save a down payment. A buyer does not need 20 percent down to purchase a home. There are programs that are available for certain income levels to purchase with zero percent down and zero closing costs. FHA loans are also very popular programs for first-time buyers where only 3.5 percent down payment is required. My passion is helping people build wealth, and I hope my Op-Eds will be a resource for the citizens of West Hollywood.
I believe our city needs to create more opportunities for home ownership at affordable prices. The units that are being built for sale are large units, which is making them more expensive. Our city needs to incentivize creating smaller units that would then be more affordable to help our citizens start building their own wealth rather than for their landlords. Just about every dollar you spend on a mortgage is a positive dollar. It's either a write-off or goes toward paying off your loan which builds your equity. It's like putting those dollars into a savings account until your sell or do a cash out refi. Every dollar spent towards rent is just money being burnt.
There is a path to follow to becoming a home owner and start building wealth. Most realtors would be happy to share their strategy with you. On April 15 at 4 p.m. I will be sharing my strategy and path, along with two of LA's best lenders. We will help you understand how to improve your credit score and all the most popular lending programs for first time buyers, as well as how much money you need to have saved to become a home owner. The webinar is free and all are welcome! Bring your questions and join us! www.LAHOMEBUYERSEMINAR.com
Anthony Vulin is the president elect of the Greater LA Association of Realtors and owner of West Hollywood's "the collective" Realty. He also is a Business License Commissioner at the City of West Hollywood.