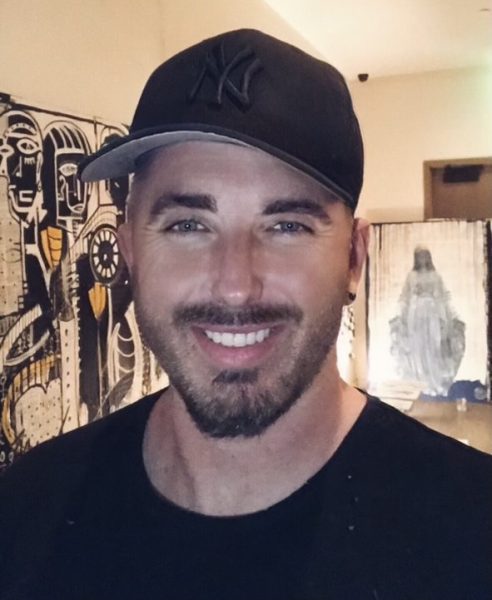 Step into this week's episode filled with luxe hotels, an inside look into the mind with one of West Hollywood's premiere artists, James Peter Henry including the NFT explosion, and of course, all the food and things that Tracy, Maxine and Lauren are crushing on this week.
Sneak Peek of The Pendry
The Pendry opened last Friday to a great amount of buzz. Even WeHo hoteliers are really excited about the new kid on the Sunset Block. Tracy and Maxine were treated to an insider tour last Monday, and were blown away by the London meets LA sensibility. Stay tuned in the upcoming weeks for a one-on-one chat with General Manager David Hoffman.
Staycation at La Peer
Meanwhile in the Design District, Tracy and Maxine check into the La Peer for one night only and enjoyed the pool, a decadent wine hour, delicious GBK taco bar, a good night's sleep and time with the artist-in-residence, James Peter Henry … who also happens to be this week's guest. As you may remember from this interview with Nick Rimedio – it's always been his vision to curate a salon-eque vibe of creatives, travellers and tastemakers. If Thursday night's al fresco crowd was any indication, he appears to have done just that.
Guest Picks
While at La Peer: Reserve a room with a tub. Dinner at Olivetta.
Neighborhood: Craig's, Cecconi's, a swim at 24 hour Fitness
In the Village & Beyond
Eat: AOC, Baccari, BBCM, Employee's Only, GBK Taco Bar @ La Peer, Little House Confections, Little Door, Madre, Rock & Reilly's, Sweet Fin, Tesse, Three Weavers Brewing Company (Inglewood)
Do: Catalina Island Jetski Tour, Los Angeles Bucket List,
Drink: The Bar at The Pendry, Wine Hour @ La Peer (guests only), V Wine Room,
Giving Back: Champions Unite, SoCal Climb
Glam: DryBar
Interview: Artist James Peter Henry
For the artist, the only time art is about perfection is when you can find no more space for the brush to speak via the given medium. James has been painting since he was a small child, grew up on a farm in country Victoria, Australia so always had an overactive imagination. Farm life is beautifully simple and comes with a special silence that can only be experienced, he says. This silence gave life to the overactive imagination that fuels his urge to constantly create to this day.
The artist is heavily inspired by the things around and strives to personify emotion on canvas. Art, for him, is always about feelings, sometimes this leads to a human-like form, other times it is the juxtaposition of patterns, and quite often it is a combination of several things including these two elements. The major points of reference have always been Aboriginal and African art with Cubism consistently finding its way into many pieces.
James Peter Henry's works consist of a manipulation of sorts. He looks at art as a way to evoke curiosity for the viewer and plays with the human form, shapes, anything else that comes to mind so that everyone who looks at a piece will see a different part of their own Existence. Keep up with James on his Instagram account or drop by La Peer to see his work up close and personal.

That's a wrap for this episode. Make sure to subscribe and follow the podcast produced by Tracy, read more here on Maxine's blog and follow @weknowweho curated by Lauren for daily deals and more!
Listen to the podcast: