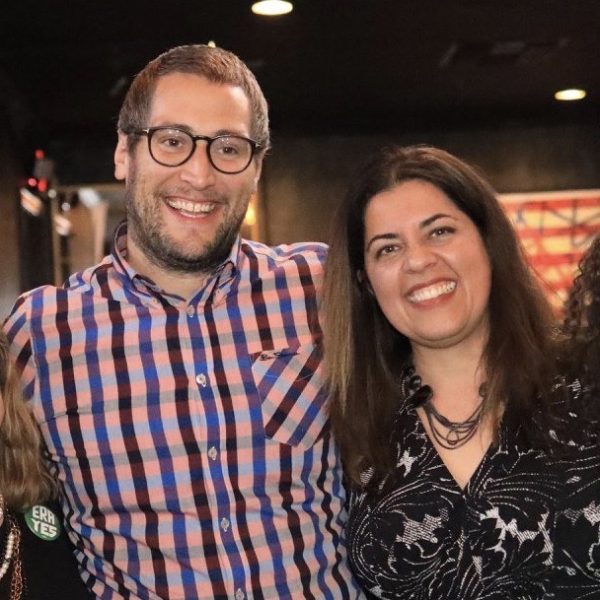 Special to WEHOville.com
City officials have unanimously condemned the hate crimes and violence against Asian Americans and Pacific Islanders that have roiled the country over the past year in numbers unprecedented since World War II.
The West Hollywood City Council unanimously approved a resolution denouncing such racism and discrimination earlier this week in the wake of a significant uptick nationwide in hate crimes and incidents targeting residents
of Asian descent during the pandemic.
"I was proud to co-sponsor this resolution denouncing the surge in hate crimes and racism against our AAPI community," said Councilmember Sepi Shyne. "The members of the AAPI community have made our society better in countless ways and we must stand up together and take action to #StopAAPIHate."
Hate crimes against Asian Americans in major U.S. cities spiked by nearly 150 percent in 2020, even as the number of overall hate crimes fell, according to recents.
Councilmember John M. Erickson urged residents "to reject the inhumanity and violence directed towards the Asian America and Pacific Islander (AAPI) community."
"I grieve for the lives lost and for the fear that members of AAPI communities feel," he said, "and I recommit myself to supporting and fighting back against the discrimination and hatred we've seen escalate against the AAPI community since the COVID-19 pandemic. West Hollywood is home and community to all and hatred has no place here and is not welcome here."
The council's resolution states that "racial violence against Asian Americans often goes overlooked because of persistent stereotypes of the community, which characterize Asian Americans as having class privilege and high socioeconomic status and education, creating a narrative that Asian Americans are shielded from being impacted by white supremacy."
"The City of West Hollywood condemns violence, harassment and intimidation, of any kind, and works diligently to defend the fundamental rights of all people, including immigrants, seniors and older adults, LGBTQ+ people, women, people of color and others."
Just Monday, Orange County prosecutors released more details about an alleged hate crime against a Korean woman and her 6-year-old son, which resulted in criminal charges that could land a Fullerton resident in state prison.
Roger Todd Janke, 28, was charged last Friday with one felony count each of
violation of civil rights and vandalism, as well as a misdemeanor count of
throwing a substance at a vehicle and a felony hate crime sentencing
enhancement.
Janke, who pleaded not guilty during his arraignment in the jail courtroom in Santa Ana on Friday, faces a maximum sentence of six years in state prison and six months in the Orange County Jail if convicted.
On Monday, the Orange County District Attorney's Office issued a statement describing the alleged attack, in which Janke is accused of hurling rocks at a Tesla near Hughes Drive and Bastanchury Road about 1 p.m. March 31.
The 38-year-old driver, whose 6-year-old son was in the car, called 911 after driving to a nearby park, according to prosecutors, who said the vehicle sustained damage to the bumper and a cracked windshield.
The defendant allegedly told police that he believed "Koreans" in
southern California were attempting to "control him," according to the District
Attorney's Office.
Janke, who is being held at the Theo Lacy jail in lieu of $51,500
bail, is scheduled to return to the Fullerton courthouse on April 16 for a
pretrial hearing.
According to Orange County Human Relations Council officials, 40 hate incidents
directed at Asian victims were recorded last year, compared to about four
annually in the previous three years.
The nonprofit organization Stop AAPI Hate said that over the past year, nearly 3,800 hate incidents have been reported and a disproportionate number of attacks have been directed at women. That number may represent only a fraction of attacks, as many were likely not reported to the organization.
Includes reporting from City News Service