Green Seedling Prize Offered for Conceptual Ideas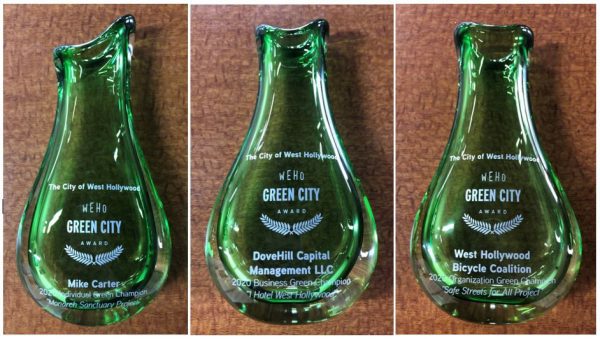 West Hollywood's Public Facilities Commission is seeking public input and nominations for the 2nd annual Green City Awards. Nominations are due by June 15.
Submit nominations to WeHo.org/GCA
A total of four Green City Awards will be bestowed, recognizing one individual adult over the age 21; one individual youth 21 or under; one business; and one organization or school. Additionally, one Green Seedlings Prize will be conferred, recognizing green concepts and ideas that have yet to be completed.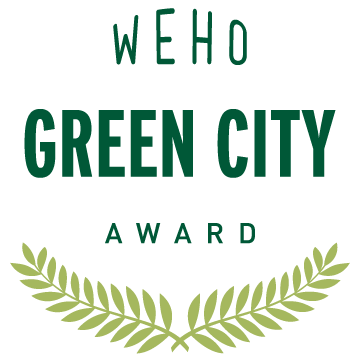 Recipients will receive an award trophy and will be highlighted by the City. The Green City Awards Ceremony is scheduled to take place at a special meeting of the City's Public Facilities Commission on Wednesday, September 15, 2021 at 6:30 p.m.
Nominations are open to all, and anyone interested is encouraged to apply. Applicants can self-nominate or elect to nominate a worthy project. Completed nominations will be considered for award. Considerations for excellence in environmental sustainability are broad and may include energy, water, waste, materials, trees and plants, biodiversity, and much more.
This year's Green City Awards include the addition of a youth award to encourage and support Green initiatives by under 21 year old members of the West Hollywood community. The Green Seedlings Prize is a new category this year to acknowledge and support concepts that are not yet completed.

The Green City Awards program was pioneered in 2020 and bought forward by Councilmembers John D'Amico and Duran. Over these past two years the city's Public Facilities Commission developed the criteria for the initial Green City Award program.
The 2020 Green City Awards winners were:
Individual: Mike Carter – "Monarch Sanctuary Project"
Business: "DoveHill Capital Management LLC for -"1 Hotel West Hollywood;"
Organization: West Hollywood Bicycle Coalition-"Safe Streets for All Project."
"In the spirit of 'think globally, act locally,' the City of West Hollywood hopes to inspire more green projects and more green leaders in the community," said Mayor Lindsey P. Horvath. "Local green actions are one way the city builds its community resilience and collectively contributes to combating climate change."
"It's time again to recognize and highlight our WeHo friends, neighbors, and businesses that are going the extra mile to ensure that West Hollywood remains resilient and sustainable in the 21st century and beyond," said Councilmember D'Amico. "Please take a moment to nominate a person or idea or business that you believe helps make a difference."