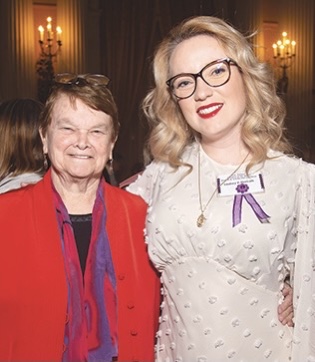 Lindsey P. Horvath, West Hollywood's mayor and a rising star in California politics, will run for county supervisor in 2022, setting up what potentially could be the first contentious Westside campaign in years of major candidates seeking to succeed retiring two term incumbent Sheila Kuehl.
"I am running for the Los Angeles County Board of Supervisors to represent the rich diversity of the people of our district and bring the progressive leadership and policies our communities need, " Horvath said in making her announcement Thursday.
"I am ready to get to work on issues ranging from homelessness to transportation, justice to the environment, public health to an economic recovery that includes everyone. I believe we as a county can move forward on these issues to greatly improve the lives of all who call Los Angeles County home.
"As city councilmember and mayor of West Hollywood, I have worked tirelessly to create jobs, find solutions for homelessness, and expand greener transportation options. I will fight for policies that expand this work and protect the rights of our most vulnerable communities."
Horvath had also considered running for the State Assembly position being vacated by termed out legislator Richard Bloom, but she had her sights all along on the Board of Supervisors, according to sources close to her.
That means Horvath will be competing against Bloom, among others. In January Bloom announced his candidacy for Kuehl's seat a week after she confirmed she would not seek a third term. Her current term ends Dec. 5, 2022.
Kueh's retirement creates a rare open seat on L.A. County's governing board with much at stake, not the least of which is the political future of an ambitious small city mayor and an equally ambitious former small city mayor. WeHo Mayor Lindsey P. Horvath and former Santa Monica mayor and now State Assemblyman Richard Bloom both want to join the all powerful Board of Supervisors — a club group once known as the Five Little Kings, though more recently the moniker has been Five Little Queens.
Both candidates have said they intend to build on Kuehl's progressive legacy while the county rebuilds from the COVID-19 pandemic. They will run under new district boundaries that an independent redistricting commission is scheduled to set by August.
The election will be June 7, 2022. The filing period for candidates is Feb. 14 through March 11, 2022. The salary for this position is approximately $180,000 a year.
The Board of Supervisors is responsible for the adoption of an annual $28 billion budget outlining the expenditures of all branches of the county on a fiscal-year basis. The board supervises the activities of the chief administrative officer and all county departments, determines county and special district policies and sets salaries of county personnel. Each supervisor has the responsibility of selecting citizens to serve on the various county commissions and committees.
In 2021 Supervisor Kuehl presented an award to Horvath, recognizing her as the 3rd District Woman of the Year. Horvath was honored during the Los Angeles County Commission for Women and the Board of Supervisors' Women's History Month celebration.
"Lindsey is one of the bright lights and brilliant connectors in the progressive community in Los Angeles," Kuehl said. "She is a longtime leader on women's, LGBTQ+ and transportation issues."
Kuehl lauded Horvath for her leadership as a global coordinator for One Billion Rising, creating the first West Hollywood Community Response Team on domestic violence; for initiating policies to support workers, families, students and transgender individuals; for advocating for successful projects making West Hollywood more pedestrian and bicycle friendly; and for campaigning to expand Metro's light rail network through Los Angeles.
The county's Third Supervisorial District encompasses 431 square miles, stretching from the ocean to Los Feliz, and from Venice up to San Fernando. With nearly two million residents, the district has a population larger than 14 states and Washington DC.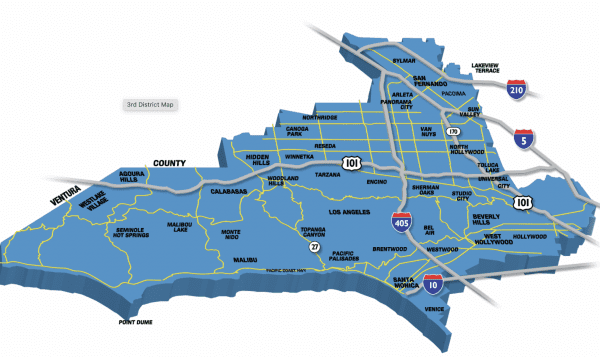 Sheila James Kuehl, 80 — the first openly gay or lesbian person to be elected to the state legislature before the Board of Supervisors — was first elected to represent Los Angeles County's Third District in 2014. She assumed office on December 1, 2014, and was reelected to her second term on November 6, 2018.
As a member of the Los Angeles County Board of Supervisors and immediate past chair, she has led the way and worked on a great many initiatives and motions to improve people's lives and reform systems in the county.