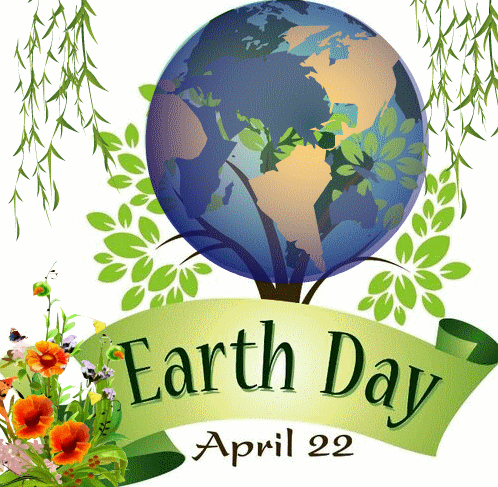 "Never doubt that a small group of thoughtful, committed citizens can change the world; indeed, it is the only thing that ever has."
—Margaret Mead

WEHOville Staff Report
On April 22, 1970, the conscience of many in the world came together to honor earth and to say enough —  BASTA! —  to all the preceding years of  oil spills, polluting factories and power plants, raw sewage, toxic dumps, pesticides, freeways, the loss of wilderness and the extinction of wildlife.
Earth Day in 1970 became the birth of the modern environmental movement.
Fittingly, Earth Day and the the latter part of April have been designated by the city as its inaugural West Hollywood Green Week 2021, showcasing its achievements, while raising awareness and deepening community engagement around sustainability, health and wellness, and growth opportunities.
A highlight of Green Week be the annual Green City Awards program recognizing projects and practices that demonstrate excellence in environmental sustainability. West Hollywood's Public Facilities Commission is seeking public input and nominations for the 2nd annual Green City Awards. Nominations are due by June 15. Submit nominations to WeHo.org/GCA
A total of fourGreen City Awards will be bestowed, recognizing one individual adult over the age 21; one individual youth 21 or under; one business; and one organization or school. Additionally, one Green Seedlings Prize will be conferred, recognizing green concepts and ideas that have yet to be completed.
This year's Green City Awards include the addition of a youth award to encourage and support Green initiatives by under 21 year old members of the West Hollywood community. The Green Seedlings Prize is a new category this year to acknowledge and support concepts that are not yet completed.
The  Green City Awards program was pioneered in 2020 and bought forward by Councilmembers John D'Amico and John Duran. Over these past two years the city's Public Facilities Commission developed the criteria for the initial Green City Award program.
During Green Week, West Hollywood is also celebrating its participation in the National Wildlife Federation's Mayors' Monarch Pledge to underscore the city's commitment to save the monarch butterfly and other pollinators, the creation of two Certified Wildlife Habitats through the Garden for Wildlife program of the National Wildlife Federation at sites to be determined, as well as promotion of the Greening West Hollywood Plan that encourages public and private participation in supporting greening efforts throughout the community.
Among the other commemorative events is the city's free educational virtual symposium called "Urban Forestry and Biodiversity: Urban Environments in Concert with Nature," being held April 24 from 9 a.m. to 1 p.m.
"I am thrilled that the city is hosting this virtual symposium on urban forestry and biodiversity, bringing together the West Hollywood community with experts on the natural and built environment," Councilmember Lauren Meister said in a statement. "The future is green!"
The symposium will host community members and natural and building environment experts, exploring the topics of urban forestry and biodiversity through four lenses: urban flora (tree canopies and biodiverse green spaces), urban fauna (West Hollywood's native wildlife residents), biomimicry (learning lessons from nature) and biophilic and regenerative inspired design.