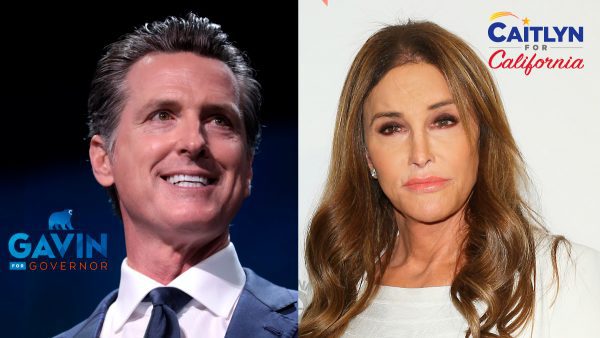 Olympic gold medalist … beloved reality TV dad … transgender role model … California's next governor?
Never say never.
Caitlyn Jenner announced Friday she will take on Gov. Gavin Newsom in an almost-guaranteed recall election coming later this year.
Her entry into the field of prospective candidates throws a thousand-pound wrench into an otherwise run-of-the-mill statewide race. Hype in the press and on social media will almost certainly increase voter turnout and inject a heavy dose of unpredictability into the election results.
Jenner faces a steep uphill climb running as a Republican in a deeply blue state — but it wouldn't be the first time a GOP candidate with celebrity pedigree pulled off an upset win at the ballot.
Less than 20 years ago, Californians chucked unpopular Democratic Gov. Gray Davis in favor of Arnold Schwarzenegger during a recall election.
If elected, Jenner would be the first transgender governor in American history and one of only a handful of transgender elected officials in the world.
California Democrats are confident that voters will stick with Newsom, whose handling of the coronavirus pandemic has been met with both accolades and acrimony, depending on who you ask.
But as always, it comes down to a popularity contest.
2018's gubernatorial race was decided by about 3 million votes.
Food for thought: One of the aforementioned candidates has 1.9 million followers on Twitter. The other has 3.5 million.