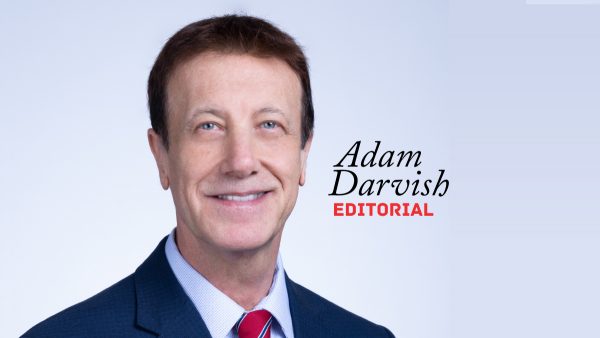 Commissioner Adam Darvish is a new direct appointee of Councilmember Shyne to the Human Services Commission.
My name is Adam Darvish, and I have been a resident of West Hollywood for 27 years. I am an immigrant who escaped a bloody revolution at Tehran University at 18 and came to NYC alone with no family or friends to learn English and continue undergrad studies in a safer environment with peace and freedom in mind. As a longtime resident of West Hollywood, I had always loved the safety of this city and never imagined facing dangers while sleeping peacefully in my own bed. But at 2 am on August 29th, 2020, I had a near death experience that changed that thought and my life.
The tragic event started with three loud explosion sounds heard by the residents a mile away caused by an out of state driver who was recently released from a federal prison and who left the rooftop restaurant/bar at the hotel up the street from my house at 2 am in the middle of the pandemic when businesses were closed.
He ignored the "No Right Turn" sign as he left the valet in his BMW SUV that was rented online from Turo car rental app, with no cars on the street heading south on Larrabee, he managed to get the speed up to above 100 miles per hour in just three blocks before the SUV hit the cement at the traffic circle at Cynthia that caused the car to go airborne and land on my property as it continued on towards my bedroom wall three inches from my head while I was sleeping and luckily after hitting the wall it was redirected towards my two car garage structure that created the loudest explosion sound when the SUV took the walls down and smashed my car inside the garage at nearly 80 miles per hour.
No speed bumps or humps, lack of flashing lights at the bottom of the hill at the circle with stop signs as well as a quiet residential area with no cars since most businesses were closed due to COVID-19 pandemic, and minimal lighting on Larrabee and at the circle at the bottom of the steep street, made it difficult for an out-of-state driver to realize he had to come to a complete stop at the circle after the SUV speeded up to over 100 mph (recorded by a speed tracker that Turo provided) on a residential street that he was not familiar with.
A Turo car rental app, or air bnb of cars, combined with an out of state driver and a car that was leased and registered in Canada but posted on Turo's app in LA, led me to get involved in the city in order to get the SUV out of my life and off my property that became an unwanted guest for two months as I was navigating to find out who would be the responsible party since Turo's claim department told me they are just an app and the insurance coverage for the vehicle would be responsible to remove the vehicle.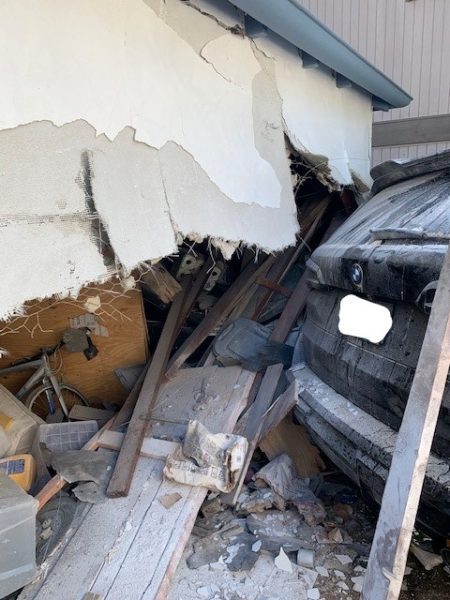 This journey and search raised more questions in my mind since the car was registered in Canada and was posted on the app in LA with a Canadian insurance company that told me the car was not covered for rental purposes, made me wonder if a car registered in Canada can even be posted online in LA without California registration and meeting US standards. I had never thought such a complicated case and an SUV that nearly ended my life could become my problem to remove from my property after repeated phone calls to Turo until I was able to guess the email address for Andre Haddad their CEO.
The struggle for two months and the horror of me looking at a SUV for over 60 days that was a reminder of such tragic event the night of the accident made it clear to me we are in an uncharted territory with new internet based businesses making billions of dollars in revenue and proudly say "we are just an app" when it comes to the point of taking responsibility and helping a resident with once in a lifetime tragic event that happened in once called a home, a safe zone or a sanctuary. California business licensing and Federal Trade Commission's guidelines may be antiquated and falling short of addressing the new innovative ways of doing business on internet with minimal oversite and new challenges and risks to our residents.
After being encouraged by neighbors to post my story on Next Door, I was approached by Keely Field, a member of the Women's Advisory Board, and a caring and concerned resident that introduced me to mayor Horvath and Sepi Shyne a City Council candidate at the time. Mayor Horvath connected me to several key leaders at City Hall and Lieutenant William Moulder at Sheriff Station to resolve some of my concerns related to additional street safety features and recommendations that needed to be evaluated by the Engineering experts. Lieutenant Moulder's amazing support also helped with the needed information and reports from his team.
In September 2020 Candidate Sepi Shyne contacted me to offer support and asked to meet at my property to review the event and damages in order to provide guidance and TLC to me as a broken resident that she appointed as a Commissioner to Human Services Commission at a later date in March 2021, since she realized I became an advocate for all and a positive channel and a voice to City Hall and Sheriff Station weeks after the accident.
I started meeting with public works and city engineers in September 2020 to present recommendations from residents for street safety features in the neighborhood in order for the features to be presented to Transportation Commission and City Council with final approval that took place in April 2021 with my continuous public comments at City Council and several Commission meetings to ensure our voices are heard regarding street safety concerns in a city that is constantly changing with new hotels, restaurants, Cannabis stores, bars and everything else that includes attracting visitors or vacationers. My latest focus on street safety has been ensuring adequate crosswalks for pedestrians, better street visibility at nights with adequate lighting, tree trimming, speed humps for streets with a history of accidents, additional stop signs on residential streets with speeding car concerns and collaboration with the Sherriff Station to improve resident's experience and relationship with law enforcement.
My dealings with Turo and their liability coverage, Liberty Mutual also forced me to approach lobbyists in Sacramento in hopes of changing the current practice to where car rental app platforms are held to the same standards and guidelines that car rental companies follow to improve safety and out of pocket coverage for damages caused by their host since Liberty Mutual shared with me that Turo is "just an app and a platform online" and not a car rental company.
The 8 month long journey had turned me into an activist, a commissioner, a servant to our community, and an advocate for City Hall and Sherriff Station since this experience introduced me to many amazing contacts at City Hall that ignited a desire in me to impact positive changes and create a better experience and relationship with City Hall for all residents. Meanwhile, I continue emailing Andre Haddad the CEO at Turo and David Long, CEO at Liberty Mutual in hopes of a response to share my experience with the two CEOs in order to help them to become more transparent and accountable organizations in serving the public and help myself to have a closure by fixing my broken sanctuary which is my home as I also continue to work with Walter Davis and Richard Garland at City Hall to help highlight the need for additional safety features on residential streets with concerned residents.