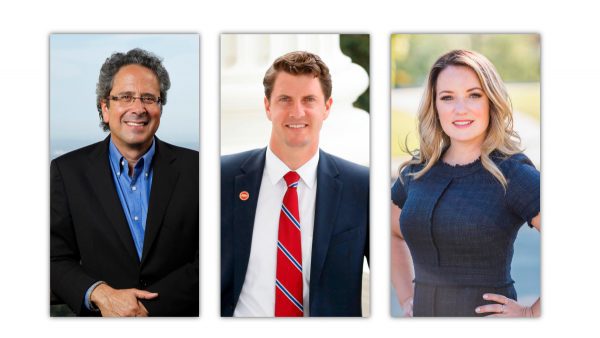 State Sen. Henry Stern said he might toss his hat into the race to replace retiring Los Angeles County Supervisor Sheila Kuehl.
"Supervisors matter now more than ever," he said during an interview with The Acorn.
If he jumps in, he'll face off against Assemblymember Richard Bloom and our own Mayor Lindsey Horvath, who's already received an endorsement from Kuehl herself.
"(Horvath's) tenacity and commitment to getting things done for the residents of Los Angeles County show that she is uniquely qualified for the job of supervisor," said Kuehl.
Exactly when the election will be held is still up in the air. First, the boundaries of the district must be redrawn, and that's scheduled to wrap up in August.
More from The Acorn:
The 39-year-old Stern was elected to represent the state's 27th Senate district in 2016 and was reelected last year. His Senate seat represents more than 1 million residents in areas that include the Conejo and Las Virgenes valleys, Moorpark, Malibu, Simi Valley and parts of Santa Clarita and the San Fernando Valley. Although a county and not a state jurisdiction, Keuhl's district has twice the population as Stern's—and arguably twice the clout.