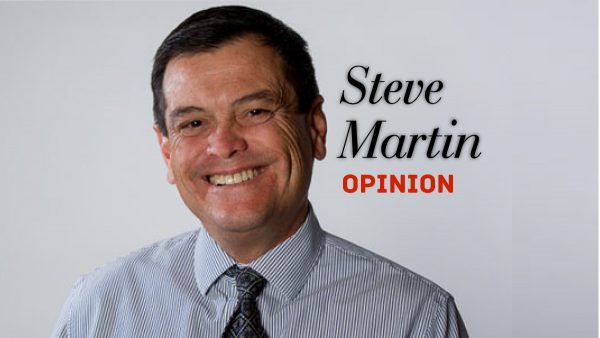 At their last meeting, the City Council was once again, burning the midnight oil. An item in support of local hotel workers that would provide them with some pretty basic protections, was not taken up until the end of the agenda. Council member John D'Amico, who had earlier in the evening unsuccessfully requested that the item be continued, checked out of the Zoom meeting saying he had to be at work at 5:00 a.m.
As D'Amico signed off, his colleague, John Erickson apparently could not resist firing a parting shot.
"I was elected to serve and represent the city. I understand he has different priorities but I'm here until whenever we got to go" Erickson announced.
For the record, I was one of the many people who had sent in comments in support of the hotel workers and I fully support this item that was bought forward by Lindsey Horvath and Sepi Shyne. Despite the controversy, I believe that this item actually reflects the values of both the residences and our hospitality industry. But I digress.
Like most people, I had a problem with Erickson's statement. It is not clear whether his comment was merely a gratuitous swipe at a colleague who perhaps had a different view of the agenda item or it was simply another instance of gratuitous self congratulation. But rather than making himself appear heroic, he unwittingly raised the issue as to why the Council was taking up an important item at such a late hour.
While I understand that there are times that meetings need to run late but our City Council meetings regularly run past midnight. I question that the Council members are doing anyone a favor, particularly our residents, by making decisions in the middle of the night.
Back in the Neolithic when I was elected to the City Council, meetings regularly ended at 1:00 a.m. or later. Often I did not get to sleep until three in the morning, which was tough when I had to make a Court appearance at 8:30 a.m. in Long Beach or Ventura. But the Council members all operated under the deluded belief we were demonstrating our dedication to our constituents by laboring long into the night.
Jeanne Dobrin made a habit to stay to the bitter end, often reminding us that she was the only member of the public in the room. Her remarks certainly drew our attention to the fact that we were in the paradoxical position of making public policy without any meaningful public input.
Given that many of us had actually been involved in the incorporation of West Hollywood, our late night agendas called into question the very reason we fought to become a City. The whole point of incorporation was to give the residents an opportunity to be heard and participate in their municipal government. Midnight meetings effectively deprive most residents of their opportunity to participate in the supposedly "public" process.
Council member Sal Guarriello took the initiative to propose that we create agendas that would conclude by 11:00 p.m. By starting our meetings at 6:30 p.m. we generally were able to finish by eleven. Sometimes we had to schedule special meetings or study sessions, but we found that not only did we have better public participation, the Council meetings were actually more effective. We were not making decisions while fighting to stay awake.
The City Council needs to work with staff to start creating more manageable agendas. Meetings should end around 11:00 p.m. and have a drop dead time of midnight. The City Manager should be empowered to reschedule agenda items to keep the meetings manageable. The City Council needs to be more disciplined and cut the endless presentations that delay the start of the meetings. Presentations should end at 7 p.m. when the Council should start the business portion of the meeting.
If these changes mean we have to schedule more Council meetings, then so be it. The business of the people needs to be conducted at time convenient for the people, not what is convenient for staff or Council members. Midnight democracy is not democracy at all.
Steve Martin is a former West Hollywood City Councilmember.