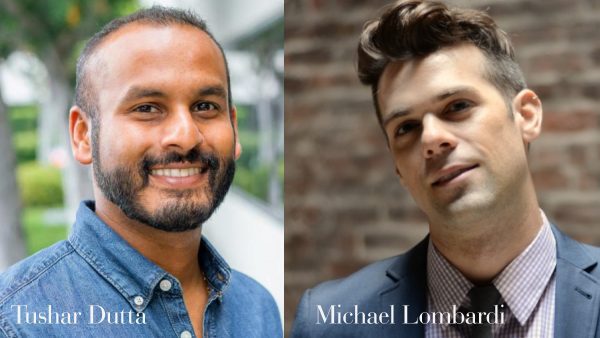 The West Hollywood Planning Commission welcomed two new appointees at the Thursday night meeting: Tushar R. Dutta and Michael A. Lombardi.
Dutta is a Senior Program Manager at Partner Energy, according to his LinkedIn profile, with "9+ years of experience in the energy and water efficiency sector with emphasis on sustainability financing programs."
Lombardi, a Lighting Certified and LEED Accredited Professional and a member of the Illuminating Engineering Society, studied architectural engineering with a minor in architecture at Penn State, according to his website. He was named among Architectural Lighting Magazine's 40 Under 40 in 2019.
Acting Chairperson Lynn Hoopingarner, who was passed over for the Vice Chairperson position last summer, was elected new Chairperson. Stacey E. Jones was elected Vice Chairperson.
Following some relatively prickly public comments — in which one speaker was chastised for suggesting the commission was accepting payoffs from developers — the commission tabled a request to convert an existing three-story, 21-unit rental residential building into a common interest development (condominium), located at 8815 Cynthia Street, West Hollywood, California.
They also received an update on the Housing Element from staff and consultants, with specific discussion on the draft framework of housing policies, constraints to housing production, a toolkit of policy options, and an Adequate Sites Inventory.