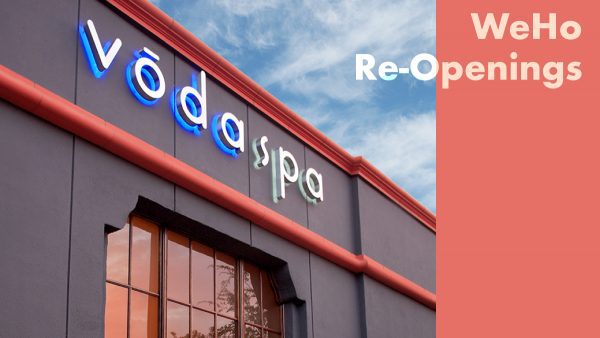 Voda Spa in West Hollywood has announced it has re-opened. Is your West Hollywood business ready to re-open after being shut down during the pandemic? Let us know! E-mail larry@wehoville.com
Voda Spa is a Los Angeles born spa and social club rooted in Russian tradition. Voda has revitalized the private club mold with modern positivity. After being closed for over a year, the owners chose to work directly with the community by donating necessary tools during the pandemic. With nearly two decades in the health and wellness industry, the spa chose to freeze all pre-covid memberships for the entirety of the lockdown. They felt this would not only solidify their loyalty, but help in preserving the community.
When it came time to reopen their doors they opted to focus on honing their craft and focus on the things they've always been known for, such as creating memorable moments and commerce. With wellness and safety at the forefront they made the decision to become a members club only. Member's will enjoy exclusive access to the full spectrum of amenities, including an indoor pool, Jacuzzi, cold plunge, dry and wet banyas, steam room and finnish sauna. In addition to the amenities, the |V| room offers an array of food and drinks. Their 'borscht', a Russian soup that happens to be a family recipe is simply divine. The poolside juice bar offers fresh juice and smoothie choices. On a beautiful Los Angeles day they now offer el fresco dining on their secluded patio.
Voda Spa remains an oasis in the heart of the city where you can have all of your beauty and wellness dreams fulfilled with the exclusivity of a diverse member core including celebrities, entrepreneurs, and others looking to escape the fast pace of the city that surrounds their convenient location. With the stress of modern times and the bustle of Los Angeles, Voda's Old World traditions placed in a luxurious setting are ideal for decompressing, healing and pampering all in a renowned and coveted facility.
Voda Spa
7700 Santa Monica Blvd,
West Hollywood, CA 90046