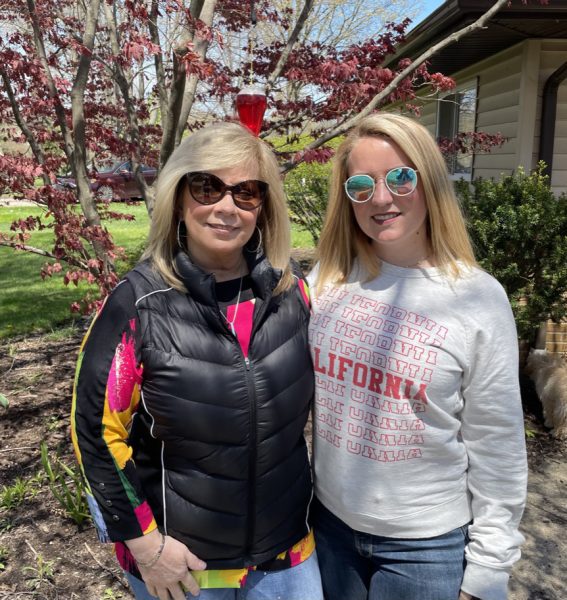 This Mother's Day, I want to take a moment to thank all moms in our community —and all the people who have stepped up and filled in for them during the pandemic to care for our young people and aging populations.
The COVID-19 pandemic put a spotlight on the multiple roles that caregivers — who are often women — play in our community. Women disproportionately faced the challenge of navigating working from home while providing care for everyone in the home. From ensuring their children did not miss out on virtual classes, activities, and other essential building blocks that nurture our young people and help them to grow, to tending to the needs of another generation of older adults in the same household, caregivers faced unprecedented demands.
McKinsey & Company reports:
By our calculation, women's jobs are 1.8 times more vulnerable to this crisis than men's jobs. Women make up 39 percent of global employment but account for 54 percent of overall job losses. One reason for this greater effect on women is that the virus is significantly increasing the burden of unpaid care, which is disproportionately carried by women.
For many families, it was assumed that these additional responsibilities would be done by our mothers. (In West Hollywood, we know that not all households have moms, but the caregiving challenges remain.) Those who were lucky enough to be able to continue earning a living from home still had to face the burden of making up for the loss of access to childcare and school because of the LA County Public Health Order. I heard multiple stories from moms who formed social pods (or "quaranteams") to take turns sharing the responsibilities, and to give some semblance of a routine for their children despite the disappearance of the typical structures of everyday life. 
Women also disproportionately worked in the frontline jobs that were essential to everyday life and to keeping people healthy and safe. From nurses and medical assistants, to grocery workers and pharmacists, women continued working in the face of tremendous risk to themselves and their families, from whom they had to often quarantine to ensure their safety. Extended periods of work tackling the effects of the pandemic, combined with lack of access to their essential support networks, caused dire circumstances. For example, the JAMA Network reports that the rate of suicide for female nurses compared to women in the general population during the pandemic is high. The trauma that women on the frontlines faced in doing their jobs alone, combined with the trauma of sacrificing time with family and loved ones, will have devastating and lasting effects.
That's why we need to start investing in a real system of support to relieve women from the burdens of unpaid care and to support their own mental health and well-being. The COVID-19 emergency exposed the dangers to women's health, to our economy, and to our children's developmental progress when we do not treat care as a profession worthy of a living wage. By treating care not only as an essential service but a viable career path, we can provide support to families who need it, and employ women who are already doing this work while boosting our economy.
One group that is already invested in making this a reality is Mom Congress, a national membership organization dedicated to addressing the most pressing policy issues of motherhood including what they call the "motherload" (the stress that U.S. mothers carry, at higher rates than other developed countries). Former West Hollywood resident  and Women's Advisory Board Member, Melaney Lubey, is an online member community caucus moderator for Working Moms: Paid Family Leave & Affordable Child Care, and has been leading the charge in our region. While LA County contemplates new systems of care and support for our region, we must be a loud voice for real investment in affordable care for our children and older adults.
Instead of sending flowers or cards, let's do our part to raise awareness and demand action to create access to affordable care. In West Hollywood, let this be how we say, "Happy Mother's Day."