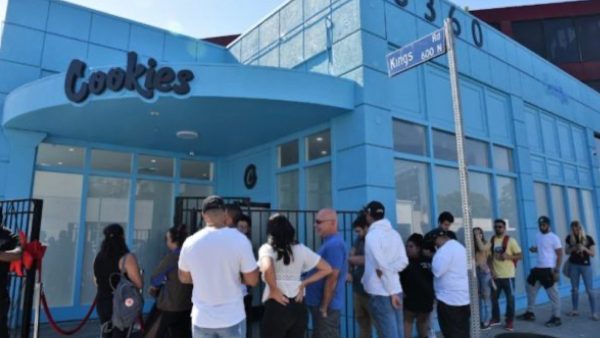 At Monday night's Public Safety Commission meeting, Lt. William Moulder from the Los Angeles Sheriff's Department expressed his thoughts on marijuana dispensary Cookies.
"It does indeed need to move out of the area," he told the Commission.
Commissioner Tod Hallman agreed: "It would be in everyone's best interest if they relocated."
Cookies sits just outside of the city limits (and jurisdiction) of West Hollywood, at 8360 Melrose in Los Angeles, but the shop's clientele has been causing a headache for WeHo residents and law enforcements since at least last fall.
Moulder cited recent complaints from residents about Cookies customers parking illegally on Kings Road, loitering, smoking marijuana and causing disturbances around the premises. He also noted that Cookies' own security team is no longer monitoring the area.
Last year, the City of West Hollywood officially requested that the City of Los Angeles revoke its temporary operating license and deny them a permanent license.
"The ball is in the City of L.A.'s court," Moulder said, emphasizing that the Sheriff's Department is coordinating with the City of L.A. and the L.A. City Attorney's office to try and resolve the matter with the California Department of Cannabis. A meeting with Cookies' security team is also in the works, he said.