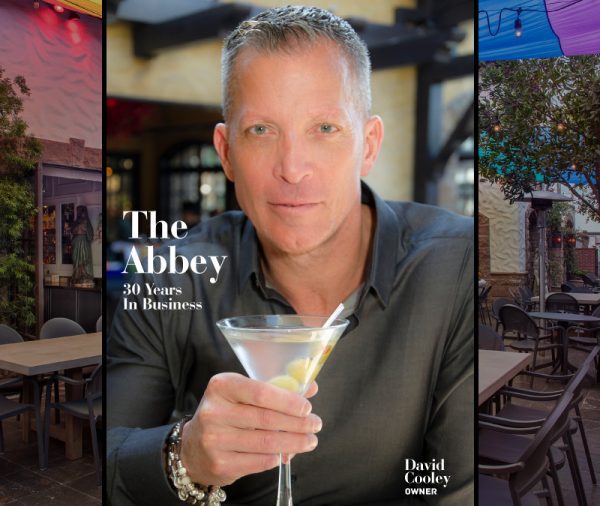 David Cooley is known as the man behind The Abbey, one of the most recognized gay bars in the world — but his rise to the top started with a cup of coffee.
"People thought I was crazy," Cooley remembers. "They said, 'How will you make a living on selling coffee and cupcakes?'" 
Back then, long before it evolved into the Notre-Dame of gay nightlife, The Abbey was a humble neighborhood cafe Cooley established in 1991 on Robertson Blvd.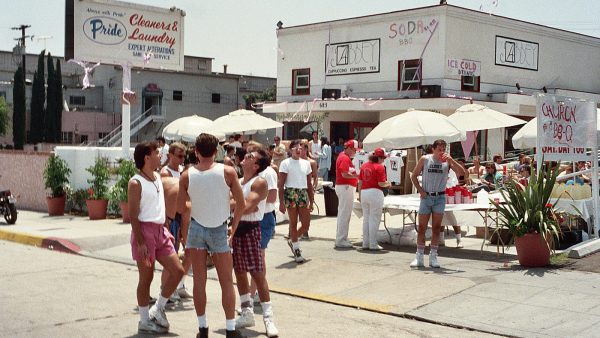 Cooley has always trusted his instincts when it comes to business, and it has paid off handsomely. 
"You'd never imagine that 30 years later, we would have 12,500 square feet of the chapel."
Since 1991, Cooley has transformed The Abbey significantly, adding a sister club (The Chapel) to the sprawling compound. He is also a partner in Bottega Louie's, a new Italian restaurant just around the corner.
More than just a successful private business, The Abbey has always stood at the vanguard of progressive culture, growing into a mecca for the LGBTQ community and a pulpit from which they could broadcast their voices. 
"I'm glad to know it's a safe haven for our community," Cooley said. "I moved to West Hollywood just coming out of college and realizing I was gay, and I gave up all my opportunities as a college grad to move out here to try to make it in West Hollywood because I felt safe, and secure, and where I wanted to be. And that still stands true today."
How has the nature of gay bars changed over the past 30 years, and how has The Abbey led that change?
Going back, gay bars were focused on a certain clientele. So if you were a lesbian, you would go to these particular bars. If you were into leathermen, you would go to these types of bars.  Then as time passed, people felt comfortable being who they are wherever they wanted to be. I always said everyone is always welcome. It's so nice to see the diversity that we have 30 years of being at The Abbey. You're not labeled. 
How well did our local and state governments support The Abbey and similar businesses through the pandemic?
The ABC (Alcoholic Beverage Control) was extremely supportive. The City of West Hollywood, our local government, extremely supportive. The Health Department … I've had questions of how they came up with some of the regulations. Even to this day you could go right now to a stadium, a movie theater with a large crowd, and bars and restaurants cannot allow broadcasting on their televisions. I know they've done a wonderful job in helping us to get vaccines. But it's been difficult having the ongoing changes with the health department.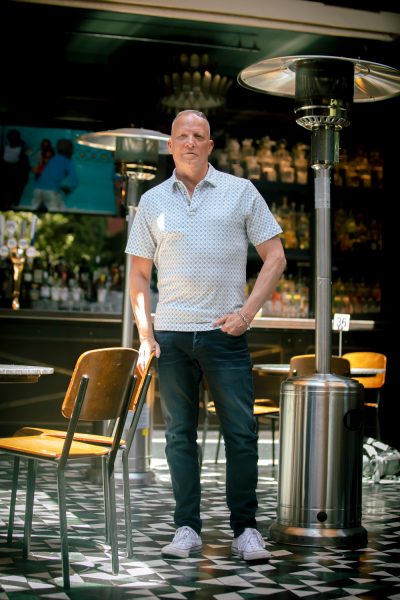 You received a PPP loan, correct?
Yes, two. They were enough to get us through. What people don't understand — even with the business closed, my staff never missed their mortgage payments, their car payments. They were taken care of. But there's still the expenses of rent, of insurance, of workers. To keep a business closed, it's a big, big number. I had an equity line on my home that we used to help us a little further. Now business is coming back and we're doing quite well. We're not back 100 percent yet but we're getting there.
What does the future hold for The Abbey and Boystown?
Well, let me tell you after 30 years of living through the AIDS crisis, dealing with the L.A. riots, dealing with earthquakes, dealing with COVID … I'm so, so appreciative, because it's been a tough 15, 16 months for our industry. Unfortunately a lot of our businesses didn't make it, so just knowing that I had to open and close four times this year, twice not knowing if I would be able to reopen. But the strength of my staff … we run it as a family business, you know. Many, many big brands, corporate chains of restaurants have closed and not re-opened. But we run it as a family business, and again, the support of our community and the city using the sidewalks and streets to support the businesses. Before you would cross one step out of the boundaries and my security would stop you to take your drink. Now, you can have martinis out on Robertson.