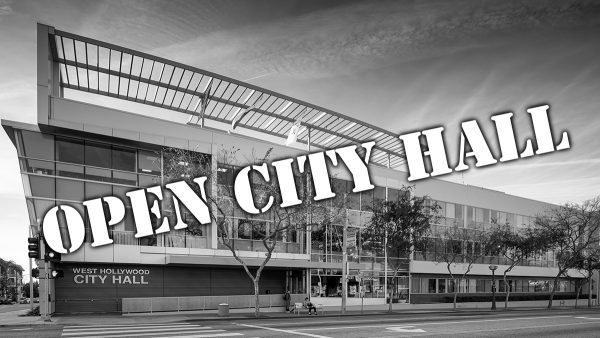 Beverly Hills City Hall opened on May 3rd. Culver City Hall opened on May 11th. The DMV has been opened since June 9th 2020!
What is going on with the West Hollywood City Hall? It is the only major building in West Hollywood that is not open for business. Cities with larger populations than us have re-opened fully or for appointments.
Since end April gyms have re-opened. Movies have reopened to 75% capacity. Indoor dining has resumed. The CDC is now saying masks are not required indoors if you have been vaccinated. But West Hollywood City Hall is closed to the public.
Today an elderly lady called me on the phone to ask for help. Her landlord had given her a cease and desist order due to a noise complaint from new neighbors who recently moved in. She was banging on the wall to lower the noise. Then this 58-year old lady who lives in West Hollywood has no computer. She received a cease and desist from the landlord. She needed to get in touch with a representative from City Hall for more advice. She was scared. She complimented Andre in Rent Stabilization but the advice for Bet Tzedek legal services went unanswered and she needed personal help. The kind of help a citizen can get over-the-counter inside their City Hall.
Last week a disabled resident who serves on a City Commission needed to file their form 700. The net file system was not uploading so they were unable to do it online. Previously they went to City Hall and worked with the Clerk over the Counter. But City Hall was closed. They dropped off the papers to the parking lot attendant to give to the City Clerk and waited for a call back that it was being processed.
A neighbor recently moved into West Hollywood and needed parking passes for the moving truck. They went to city hall. The doors were closed. They just moved in without one. New residents are not aware of where to go for city services.
The man across the street was re-modeling his home installing a new gate and other amenities. He needed to submit all his applications online. As he was installing the gate I approached him and asked about 'the materials' he was using. The conversation turned into 'green and sustainable materials' . I asked Dara, – did you see the wall with all the recommended materials that are at city hall? He said no. But one trip to the planning desk includes a wall of ideas and materials for all residents, architects, contractors and others. All permits are now done online because City Hall is closed. Sometimes the over-the-counter discussions allow for exchange of ideas. Online submissions go back and forth in an untimely manner. You can't make an appointment and answer all your questions on the spot because City Hall is closed.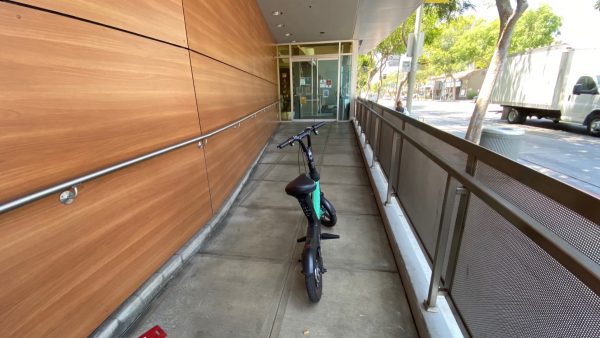 The City of West Hollywood has approximately 200+ employees. There have been no layoffs during the entire Covid-19 pandemic. City staff and council have been working remotely since March 12, 2020. The City Manager Paul Arevalo has announced his retirement at the end of June. The City Council Chambers remain closed as well as all public meetings. But, you can rendezvous with the same city council members most Sunday's at 'Out on Robertson'.
All 'outdoor' events later in the year ..the Pride Parade and Halloween have been cancelled but promotions for 'Out on Robertson" invite crowds. All 'indoor' events at City buildings have been discontinued for over a year. The City of West Hollywood is also one of the largest employers in the City of West Hollywood and those employees drive business to our local restaurants and coffee houses and markets. But those dollars are not being spent in West Hollywood because City Hall is closed.
Many other city halls have re-opened. West Hollywood City Hall is not leading. If government was a private business they would need to open their doors to pay the bills. But our city leaders issue bonds, more than 100 million dollars worth of debt during this pandemic and keep paying 100% of the salaries.
Nobody is leading. Respectfully to the City Manager, City Council and Mayor Horvath!
IT'S TIME TO OPEN UP CITY HALL AND GET BACK TO WORK FOR THE PEOPLE!