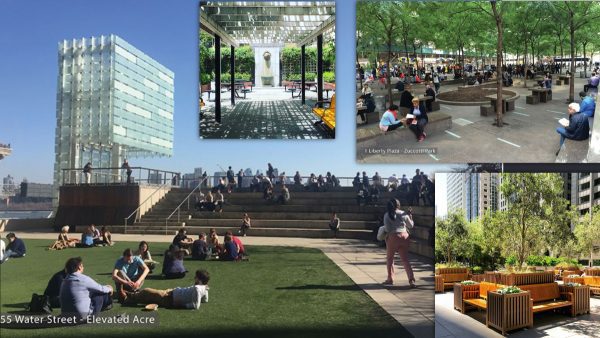 City Council is set to consider a novel way of creating public spaces within West Hollywood at their next meeting.
These so-called privately owned public spaces ("POPS" or "POPOS" for short) are already a major part of urban planning in New York City and San Francisco.
Essentially, POPOs are portions of new developments which their owners and developers have allowed to be accessed and used by the public. In return, the city offers the developers valuable zoning concessions and other incentives to participate in the program.
Crucially, the developers and property owners — not the city — would be responsible for maintenance and upkeep.
So what do privately owned public spaces look like in real life? Think plazas, rooftop terraces, atria and — the newest and buzziest of the POPS — the "pocket park."
West Hollywood already has two of them: Formosa Park and Havenhurst Park. Both are unusually long and narrow for parks, and they almost appear like private spaces for residents of the property. But rest assured, they are very much intended for the public.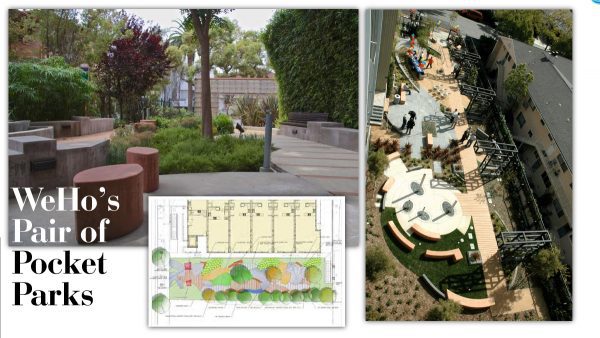 Not everyone is thrilled with the plan, which is the brainchild of Councilmembers Sepi Shyne and Lauren Meister.
WeHo resident Charlie Jasper expressed his concerns in a letter written to City Council.
"Regardless of who is responsible for the security and maintenance of the area in question," Jasper wrote, "this program would encourage loitering and trespassing, additional security risks, smoking, etc. all of which would be extremely problematic for both new and existing neighbors. In addition, it would exacerbate parking issues for already dense neighborhoods."
He recommended that the plan move forward for commercial and mixed-use properties while excluding residential properties until a proper ordinance can be written to include them.
City Council will decide whether to proceed with agenda item 5d at their upcoming meeting on Monday.