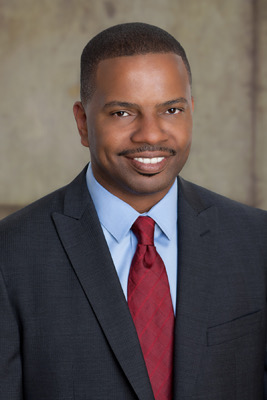 West Hollywood City Council sidestepped appointing an Interim City Manager and instead selected Assistant City Manager David Wilson as Paul Arevalo's successor after he retires in July.
---
Official Statement of Mayor Lindsey Horvath:
"While we heard for awhile that the end of Paul's term was approaching, no one knew that it would happen at this critical time, in the wake of a global health pandemic and economic recession.
 To that end, hiring a new City Manager is something very few people in the City's history have been a part of, and it's been quite a long time since the City has embarked on such a transition.
I want to thank in a special way Lauren Langer, Mike Jenkins & Paul Arevalo for guiding us through and helping to respond to all of Council's requests to ensure a thorough, complete process.
I also want to thank my colleagues for an extraordinary commitment of time, effort, and energy to this process. In some ways, I wish the public had been able to see us manage this important decision, as I believe it brought out the best in each of us and elevated our focus, discussion, and vision as a whole Council for our City's future. I am grateful for what each of you brought to the deliberation.
I am especially excited to welcome David Wilson as our next City Manager. As a student & professional athlete, David developed skills that are best cultivated and instilled through team sports. Being someone who could not only perform under pressure but also someone that his team can rely on is something he learned how to do early in his personal growth, and will benefit all of us who have the chance to work with him.
Professionally, he began his service to our City as an intern and has made his work in West Hollywood the focus of his career. His demonstrated understanding of City Hall's day-to-day operations as well as our City's finances give all of us confidence in his abilities as we face the transition ahead. He is the right person at the right time, and I am personally committed to doing all I can to help him succeed.
I hope everyone at City Hall and in the community will do the same. His success is our City's success, and it's going to take all of us – in an orderly fashion – working together for the benefit of our City to get through this time."
---
ABOUT DAVID WILSON
David Wilson has been with the City of West Hollywood for more than 18 years. As Assistant City Manager, David implements the vision, broad policy goals, and ongoing strategic programs of the City Council and City Manager to ensure that operations remain true to, and consistent with, the mission and Core Values of the City of West Hollywood. This is accomplished by providing leadership, executive direction, and oversight of all City operations and services; establishing performance management goals and standards for all City departments; ensuring that City government responds to the needs of the community in a timely and effective manner; and enabling  City management and staff to work collaboratively and creatively in addressing the issues and concerns of our constituency. 
David also serves as the City's Risk Manager. As such, he oversees strategies that aim to identify, asses and prepare for risks while positioning the City to take advantage of opportunities to achieve stated goals and objectives.
Prior to becoming Assistant City Manager, David was the City of West Hollywood's Director of Finance and Technology Services. In that position, he was responsible for overseeing the department's three divisions, which include General Accounting, Revenue Management, and Information Technology, as well as acting as the City Treasurer. Prior to being appointed Director of Finance & Technology Services David served as the City's Budget and Compensation Manager for four years; his duties included preparing and monitoring the City's budget and oversight of the City's payroll and benefits. He has also been a Senior Management Analyst in the City Manager's Department and a Project Development Administrator in the Redevelopment & Housing.
David holds a bachelor's degree in Political Economy of Industrial Societies from the University of California, Berkeley and a master's degree in Planning from the School of Policy, Planning, and Development at the University of Southern California.