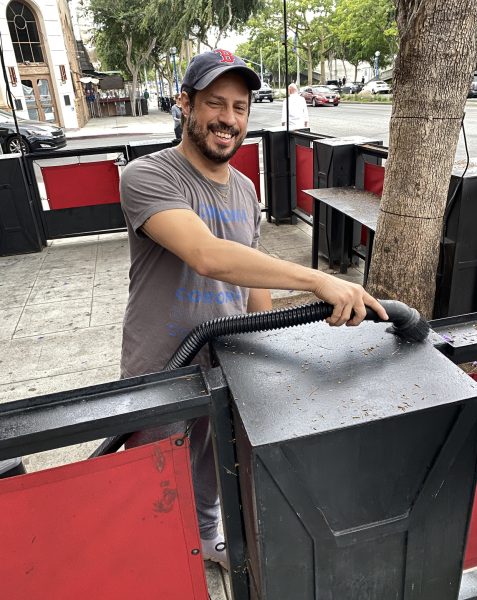 The doors have been closed since March 2020
Revolver, the iconic gay bar located at the 8851 Santa Monica Blvd. will be re-opening in early June confirmed owner Chris Miller.
Danny Santiago, general manager of Revolver was out on the patio with a vacuum this past Saturday afternoon. Plans are also in work to create a Revolver 'Outzone' on Larrabee.
Monday, Danny was back at work and the doors were open and cleaning supplies were abundant. "We are getting new shirts and I came in to make sure everything is working." And everything is working fine!
When Revolver re-opens it will be the 10th anniversary since the brand was re-established in 2011.