Though thousands of miles from West Hollywood, fighting in the Middle East and human rights violations in China reverberated through the (virtual) chambers of City Council this week.
Councilmember Sepi Shyne adjourned the meeting with a memorial to the casualties of the Israeli-Palestinian conflict, which has seen a massive escalation in recent weeks.
"I would like to adjourn as of last night's count for the 200 Palestinians and 10 Israelis that have been killed as a result of the war," she said, "the majority of which have been civilians and many children and women."
Shyne's family suffered deeply as their home country of Iran was ravaged by the 1978-79 revolution. They ultimately fled to the United States.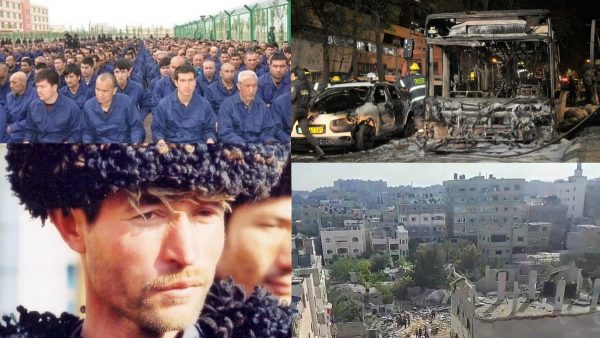 "As a survivor of war," she said, "I can say that with certainty that true peace never ever results from violence and the tragedy and destruction of war has no winners on any side at any time."
Public commenter Jordan David's message was more pointed.
"Instead of low-income housing," he said, "instead of health care, instead of food, safety or education, billions of our tax dollars are being looted to fund the apartheid colonial project of Israel and its genocidal attack on the people of Palestine."
He urged councilmembers to pass a resolution "condemning the actions of Israel and encouraging a boycott, divestment, and sanctioning until they end the attacks on Palestinian families."
"To stay silent about (Palestine) as lawmakers," he told Council, "would truly be an act of violence. West Hollywood is supposed to represent progress — that means standing up for what's right even when members of your own party are against you."
Serena Oberstein followed him up to the (virtual) podium.
Oberstein, director of the anti-genocide nonprofit Jewish World Watch, started by thanking Mayor Lindsey Horvath and City Council for passing a resolution back in March condemning China's actions against its Uyghur populace.
"Unfortunately the horror stories we've heard about Uyghur people being taken in the night, having their heads shaved, put on trains, interned in concentration camps and systematically disappeared are all too familiar to the Jewish community," she said. "We must not be complicit."