WEHOville is proud to introduce you to the new voices serving our community. Andrew Solomon is the newest member of the Public Facilities Commission and a direct appointee of Councilmember John Erickson.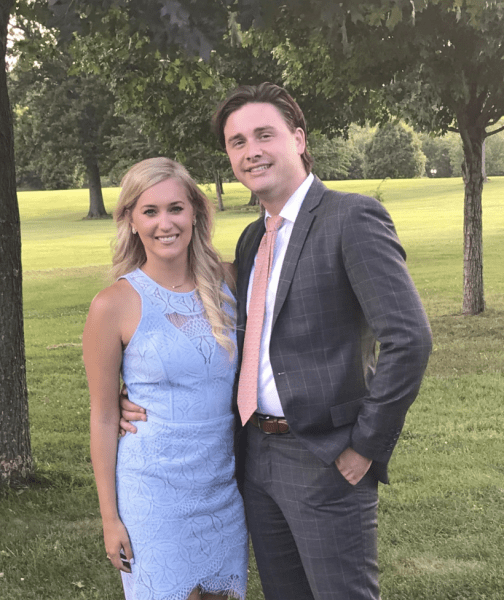 Meet Commissioner Solomon.
Andrew answered an open call by Councilmember Erickson for new appointments on the Public Facilities Commission. He is an Entertainment Attorney and his wife, Kali, works from home as a therapist and runs a company called Blush Life Coaching.
Andrew stands just shy of 6 feet 4 inches tall and describes himself as one of those "vanilla straights who are changing the fabric of the city." But what attracted Andrew and Kali to West Hollywood was, as he described, in a bible verse.
West Hollywood "is the light of the world, a city on a hill," he said.
The birthplace of civil rights with a vibrant gay community.
A city with rent-stabilized housing.
And the first city in the nation to ban the de-clawing of cats, which, as cat lovers, they were very proud to learn.
"What I love about West Hollywood," Andrew said, "is that it is probably one the gayest cities in the United States, but I don't feel excluded or feel not welcomed anywhere. In Texas, the gay bars are only for gay people, but in West Hollywood the gay bars are all-inclusive. And I miss Flaming Saddles!"
The couple moved to West Hollywood from Austin, Texas, in 2014 and took root in a rent-stabilized apartment on Curson Ave. After two years they moved into a market-rate rental unit on Cynthia Ave. But after a 10% jump in the rent and the desire to plant permanent roots in WeHo they explored home ownership. In 2018 they were able to take advantage of a first time homebuyer program to purchase their condo with 5% down. It was a fixer-upper on Kings Road. "Our investment in that condo is our entire portfolio".
Andrew quickly went to work joining his homeowners association board and soon became the HOA President. Kali also serves on the board as this years HOA President. The condo building they had just purchased had a leaky roof was creating a burden on the homeowner association budget. Andrew took a firm look at the budget and made a controversial decision. The building has 53 units and the homeowners association was paying for the cable tv for all units.
Andrew proposed the elimination of the free cable. Many were not happy. But the item passed the HOA board and generated tremendous savings.
With the board's approval Andrew set out to refinanced the existing building loans at better interest rates. The new loan plus the savings would allow the building to make much needed repairs without a special assessment.
Over time the building put on a brand new roof and added a new rooftop deck for all the residents to enjoy. The entire building was repainted and new windows were added to the exterior. The laundry rooms were revamped and new landscaping with drip lines lined the exterior. All the improvements were made without any special assessment to the owners. (A special assessment is the way condominium or co-op type housing pay for needed improvements and must be paid by all the homeowners even if they did not vote for the improvements or cannot afford the expense.)
One of the things Andrew would like to see in West Hollywood is "pickleball courts." It is one fastest growing sports in North America. It's more democratic than tennis and more accessible.
Pickleball is meant to be played as doubles in half the space of tennis courts. Beverly Hills has pickleball courts in two of their parks. West Hollywood has none. Andrew hopes that he can help influence the re-design of Plummer Park to plant our flag in the ground with West Hollywoods first pickleball courts.
Andrew grew up in the small town of Mount Vernon, Texas, with a population of about 2,200 people.
His grandfather was the mayor and his dad the high school football coach.
He has fond memories of growing up in a small town, and he wants to foster that sense of close-knit community for WeHo's future generations.
One of his hopes is that one day he and Kali can send their children to a future "West Hollywood High School."
"An important piece of creating an identity of a town is having a school that's yours — a hometown identity," he said. "It would be one of the most progressive high schools in the country and would complete the fabric of the city."
But there are no high schools in West Hollywood. Andrew did his research. too. On May 3rd, 2010, the West Hollywood City Council passed an agenda item to commission a study for a charter school district. On May 16th, 2011, the consultant Abby Arnold delivered a report to the West Hollywood City Council that showed her findings.
One big hurdle was the number of teens in the city to establish a charter school at the time.
Today if you are a teenager in West Hollywood you would need to attend an LA Unified School district and most likely go to Fairfax or Hollywood High.
In the 1950s Beverly Hills and Culver City both de-annexed from LA Unified School District and established their own school districts.
Today, Malibu which is part of the Santa Monica School district has a campaign to de-annex themselves from the Santa Monica School District and form their own Malibu School District.
Andrew wants to see the most progressive high school in the United States called West Hollywood High School.
"What I hope to do on the Public Facilities Commission is to help build new spaces for recreation. Top of the list is pickleball for us and for our kids so one day the West Hollywood High School pickleball team can beat the shit out of the Beverly Hills High School pickleball team!"
The couple's favorite places to eat?
"Barney's Beanery and Tortilla Republic before it closed. Craig's and Dan Tana's are our special occasion places."
Publishers Note: Commissioner Solomon came to his first two Public Facilities meetings prepared with excellent input. He did his homework focusing on the Disability Advisory Board's recommendation for disability access at the re-design of Hart Park and was a fierce advocate for those living with disabilities. The core responsibility of all commissioners is to advocate for all citizens, and it was especially gratifying to see Andrew's commitment to community.