Former City Councilmember John Duran writes to his longtime colleagues, Councilmember John D'Amico and Mayor Pro Tem Lauren Meister
---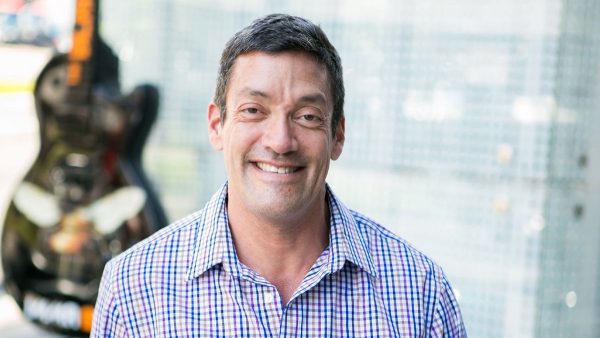 Dear John and Lauren,
I am deeply concerned about the budget tonight and felt compelled to write you both. You are the only two being responsible about the city's finances!
Over the past 3 decades, West Hollywood's budget has had significant growth in multiple tax revenue streams based on the addition of new hotels and billboard media approved by past councils.
COVID 19 pandemic has had a substantial negative impact on city's revenues and staff projects it will take years for the city to recover.
The Council's proposed hotel ordinance of July 19, 2021 will add pain onto misery when the hotels are attempting to recover from COVID. The ordinances in Santa Monica and Long Beach were adopted during "normal times". The State of Emergency in California is not yet over and council's timing couldn't be worse for the hotels and tourism industries.
The proposed ordinance is expected to cause loss to the 22 hotels in the gross amount of approximately $51 million – $79 million loss to the hotels. This will translate to a TOT reduction to the city of $6.3 million – $9.8 million loss annually. The additional loss in tourism tax dollars is expected to be $5.2 million to $8.1 million annually. All of this is being done without the study requested by incoming city manager David Wilson. Council should heed the warning of both the current city manager and incoming city manager to send this proposal to study.
The total loss of TOT and sales tax to the city of passage of the proposed hotel ordinance is cumulatively $13 million – $20 million annually.
The current city budget does not include these potential impacts and has thus overstated revenues in TOT and sales tax without considering the proposed hotel ordinance. Thus, the budget is being adopted with faulty assumptions that are overly optimistic without studying the revenue consequences of the proposed hotel ordinance being considered by council on July 19, 2021.
The council has refused to study an ordinance which impacts its largest source of revenue – TOT. Long Beach has a population of 467,000 people. Santa Monica has a population of 91,000 people. West Hollywood is one third the size of Santa Monica at 36,000 people. And less than one tenth the size of Long Beach. These ordinances have caused difficulty in these larger cities. But what it means for a small town of 36,000 people could be catastrophic and there should be careful study before adopting what the larger cities have done.
The proposed budget tonight is drawing another $10 million out of prudent reserves to balance the budget. If the city continues to draw down on reserves each year to balance its budget like it has over the past 2 years – and then adopts an ordinance that has another hit of $10 million loss in TOT annually or $20 million loss of total revenue – the city will have to continue to draw down on reserves or cut city staffing and services to residents to balance its budget.
Eventually these cuts in staff, services and reduction in prudent reserves will cause the city to lose it AAA bond rating meaning higher interest rates for capital improvement projects and a reversal of 30 years of excellent bond ratings for the City. This would mean this council would be the first fiscally irresponsible council since city hood if the city loses its AAA bond rating.
Please stop the madness of the other 3 council members. If you adopt this budget – you must INSIST that the hotel ordinance be carefully studied before it impacts every facet of city life!
Thank you.
John Duran