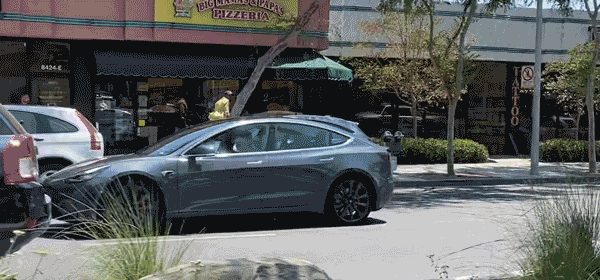 As electric scooters and bikes stormed the streets over the weekend, West Hollywood residents struggled to understand how it had all happened.
Few realized that a plan to allow them to operate within WeHo city limits had even been approved. And many wondered whether City Council had considered all the ramifications of that decision.
How would violations be enforced?
How would electric scooters and bikes share limited space with pedestrians and vehicles?
Who is liable if and when injuries or deaths occur?
Cities across the world are asking these questions, trying to figure out how to deal with the dawning age of "micromobility."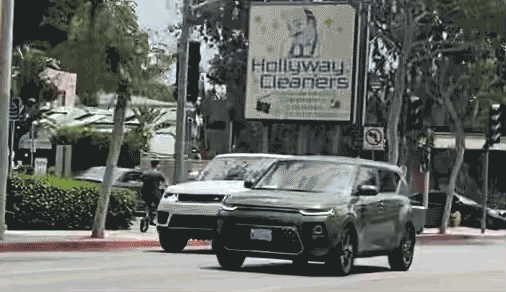 In response to the death of a 32-year-old Italian woman in a hit-and-run scooter crash, the city of Paris has banned all scooter use after dark on the Champs-Elysees until July 31 while city leaders evaluate the problem.
Actress Lisa Banes ("Gone Girl") was also killed last month in a hit-and-run scooter accident when she was crossing Amsterdam Ave. and West 64th St. in New York City.
Comprehensive data on how many scooter- and bike-related injuries occur annually are sparse.
A Henry Ford Health System study noted about 100,000 scooter-related injuries between 2009 and 2019, long before the recent surge in rideshare programs in major U.S. cities. The study noted that nearly one-third of all injuries were to the neck and head. A survey of 100 riders at an emergency room in Washington D.C. showed that nearly three in five were hurt while riding on a sidewalk, including in places where it was prohibited.
Electric micromobile vehicles are also seeing increased use by criminals.
In London, there was a 50-fold increase in the number of crimes committed using electric scooters — 206 total from January to April 2021, up from four over the same period in 2020.
As this new mode of mobility continues to transform urban civilization, public sentiment hasn't yet crystallized into a hard opinion.
In Finland, where a crackdown on scooters is currently underway, a survey found that while 70 percent of people thought they were a danger to pedestrians, nearly 80 percent said having access to them was a good thing.
The battle is playing out closer to home as well as abroad.
In San Diego, scooter-related issues rose from 265 in January to 4,158 last month.
Two years ago, the city of Santa Monica and Lyft were sued by an elderly woman who tripped over a Lyft scooter, and a judge allowed the case to proceed.
WEHOville has reached out to the L.A. County Sheriff's Department for official data regarding enforcement and citations issued.
In the meantime, WeHo residents like Jerome Cleary are trying to adjust to this strange new world.
He was walking near his home a few days ago when a group of six scooter riders swooped in from behind him on the sidewalk, nearly knocking him over.
He's been warning City Council about the dangers of electric scooters for years.
"Until someone is seriously injured," Cleary said, "they're not going to care."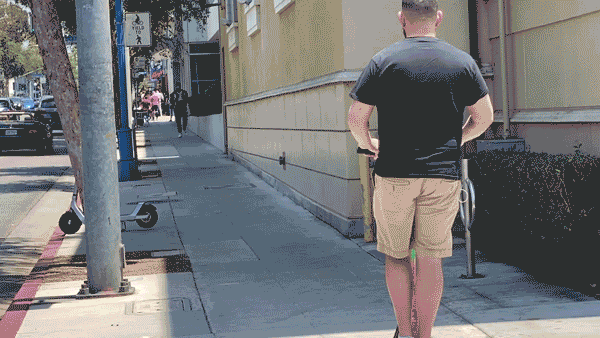 California regulated electric scooters in 2019 with Vehicle Code § 21235. The following scooter laws are in effect:
You must have a valid driver's license or learner's permit.
Drivers under 18 years of age must wear a helmet.
Scooter speed limit is 15 miles per hour.
Scooters can only be driven on streets with a 25 mph or less speed limit (unless the street has a designated bike lane).
Riding on the sidewalk is prohibited.
Use bike lanes when available.
Obey sidewalk regulations.
Operate the scooter alone, no passengers.
Dismount and walk for left turns.
Follow all the rules that apply to motor vehicles.=