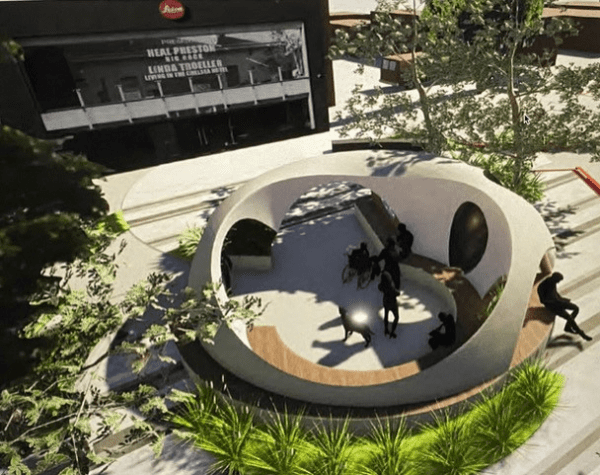 The proposed "seating sculpture" at the Beverly-Bonner Gathering Space (aka Beverly Triangle Plaza) may have won over the Arts & Cultural Affairs Commission, but WeHo residents and businesses weren't left cheering.
Those who attended last night's neighborhood meeting regarding the upcoming project pushed back on plans for the unusual structure, an undulating concrete enclave punctured by passageways, niches and portholes.
Neighboring residents and businesses worried the partially enclosed structure, designed to encourage lounging and relaxing, would be a ripe space for loitering by the homeless, as well as a potential public safety problem due to its cloistered layout.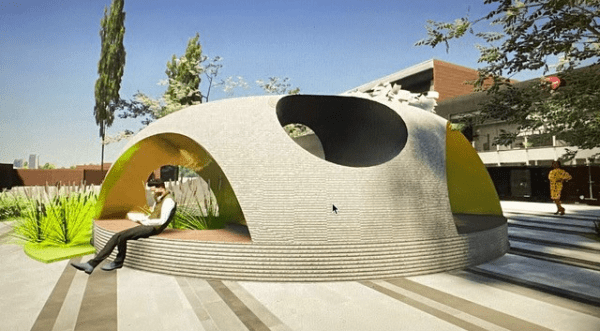 Rick Forrest, a 27-year  resident of Bonner Drive who  attended the resident input workshop held by the developers in 2019, was particularly unhappy with the state of the project.
"They ignored all our wishes," Forrest said. "It doesn't fit the neighborhood."
Nevertheless, the commission approved the proposal in a 5-2 vote.
It's far from the last time West Hollywood citizens will have a chance to debate the project. Another community meeting will be held in August, and the project will still have to win the approval of the Public Facilities Commission and the Design District Workshop Group. WeHo City Council will give the final yes or no at a future date.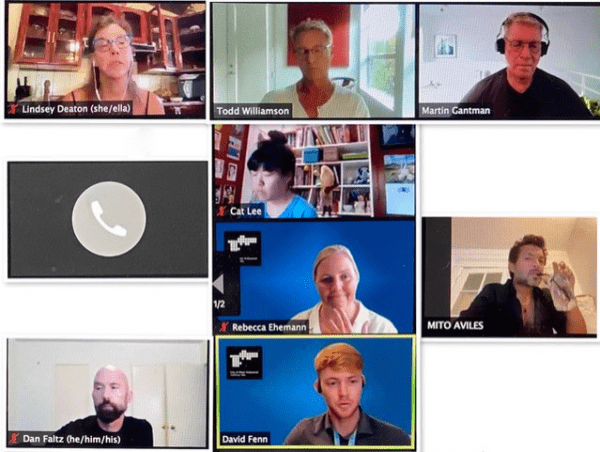 For more information on the Beverly Triangle Plaza project visit: weho.org/beverlytriangle or sign up for email updates here.
For any questions, please contact David Fenn, Associate Planner, at dfenn@weho.org or (323) 848-6336.
West Hollywood West Residents Association WHWRA.orgfacebook.com/WHWRA