Electronic scooters continued to contribute to a chaotic situation on WeHo's streets this week, with Sheriff's Deputies seemingly uninterested in issuing citations for riding on the sidewalk or leaving scooters in the way of pedestrians. Below, a gas-guzzling open-air pickup truck is used to gather scooters for recharging.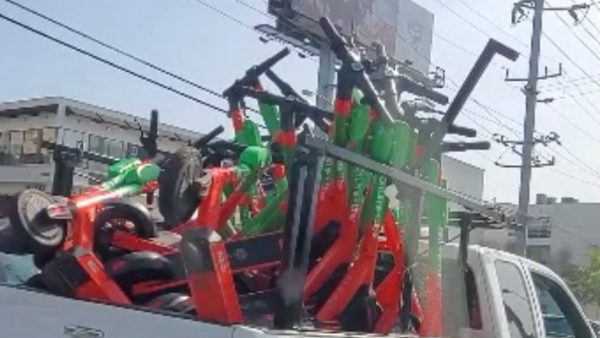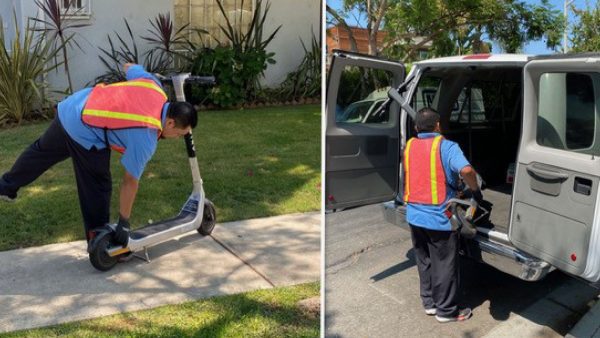 Since they were recently allowed on the streets of WeHo, poorly parked scooters have been strewn throughout our city sidewalks, obstructing pedestrians and presenting hazards to drivers.
It's illegal and a violation of the Americans With Disabilities Act. But there's something you can do about it.
Contact the city's ABM Parking Services Division. They will promptly respond to calls and remove offending scooters from your way.
They can be reached via:
The Weho App
parkingconcerns@weho.org
Luis.Banegas@abm.com
(213) 284-7681