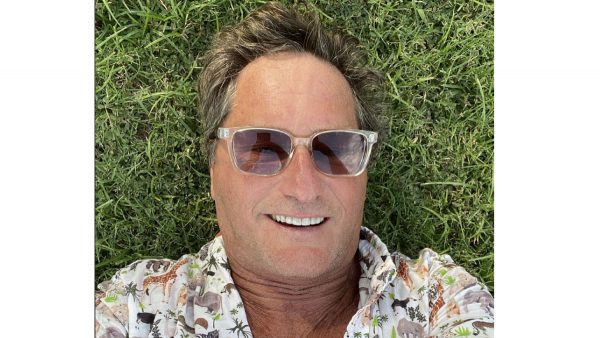 Hi Tom, welcome to WEHOville and thank you for sharing your story with all of us! We have been neighbors for many years but what enchants me most about walking down Huntley Drive is passing your house, with the door open and listening to you sing and play piano. Let's begin with that.
I am glad my piano playing and singing pleases you Larry, as you walk past my house. It is clearly one of my great passions in life. When I was a child, my first piano teacher always insisted I sing along as I played her lessons. Her training stuck with me. I have so many songbooks I love to play and sing to, ranging from Joni Mitchell to Tony Bennett to Motown. I also write my own songs. My musical tastes and influences are varied, from r&b, jazz standards, musicals and country.
Where did you grow up and what brought you to West Hollywood?
Born in Pontiac, Illinois, I was raised from age 1½ in Santa Barbara, California, in the 50's and 60's–a beautiful town in which to grew up. After meeting a very interesting English professor from UCLA at the gay beach in Santa Barbara, and hearing wondrous tales from some of my older gay friends who were modeling in Hollywood, I decided to apply for admissions to UCLA. I was accepted and studied English literature there for four years. With a B.A. in English literature, I was going to continue on to get my teaching credential and a masters degree. That did happen later. Hollywood and West Hollywood had other plans for me, however. I first knew about West Hollywood, also known as Sherman originally, through family business trips to LA. My dad pointed out on one such trip, as we drove down the Sunset Strip., that many homosexuals lived in the area. Well, I registered that information, you can be sure. (I knew I was gay from early childhood—my little well-kept secret.) In 1969, I left the UCLA dorm and became a West Hollywood resident on Doheny Dr. near Beverly Blvd. I have lived in many apartments all around West Hollywood.
I've heard you sing and play piano but tell us about your career within the industry?
As far as my music career, I had an interesting beginning. I was singing and playing my piano with my upstairs apartment window open, and a famous record producer and Academy Award winning songwriter, Barry DeVorzon, who was visiting a singer, Amy Holland, who lived below me in the Canterbury Dell apartments on Sweetzer Ave., heard me and was intrigued. He came up the stairs, knocked on my door, and offered me my first professional singing job, recording his new song. And they say, "They don't come to you."? Not in my case. Lucky!
I later began writing my own songs, and co-wrote with Kenny Moore, Tina Turner's conductor and piano man for years, and got my first publishing deal. I then worked with one of my idols, Bob Crewe, songwriter of "Lady Marmalade" and many of The Four Seasons' (Jersey Boys) hits. Robert Copeland produced 2 of my albums/cds, Find the Rainbow and Tender Steele. The legendary Billy Preston played on my first album/cd. My video from that cd, Find the Rainbow, "Never Give Up On L.O.V.E." won two Telly Awards. What a thrill! I worked with Jeff Lass on two additional albums/cds.
From my first cd, Find the Rainbow, my theme song:
I have performed at the Gardenia on a bill with Katharine McPhee, at the Troubadour in a band with Severin Browne (Jackson's brother) and Amy Holland McDonald (Michael's wife) and other venues in West Hollywood and in NYC. I am also an abstract painter and love my art studio in West Hollywood.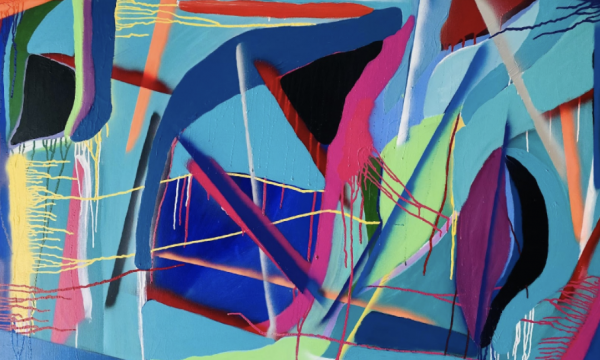 But you have a home in Las Vegas and Palm Springs, how many homes to you have? What makes you come back to West Hollywood? What changes have you noticed? Or anything you think we can do as a City to be even better?
I have three homes now. West Hollywood is my home base. I bought a unit at the Veer Towers in Las Vegas four years ago. I can walk to all the fabulous shows on the Strip and to the T-Mobile Arena from my residence. I recently purchased a condo in Palm Springs, after selling my long-time cottage in Montecito, California (Santa Barbara).
I have loved West Hollywood since my days at UCLA. We referred to it then as the Swish Alps. A lot has changed since those early days in the 70's. I miss the sense of a small-town community we once felt here. Now high-rise hotels, commercial buildings, and residences have altered that sense of community. It feels like certain interests have influenced the political machine that we now have in place. Too bad! We were to be the "Creative City". Not so sure now. Still I am always glad to return after my travels to my great neighborhood and home on Huntley Dr.