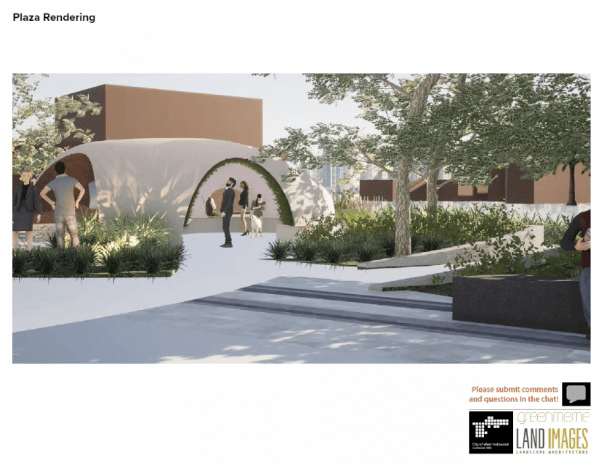 The proposed Beverly Triangle Plaza gathering space ran into rough terrain again as residents assailed the project in a virtual neighborhood meeting held Monday night.
Plans are to transform the small city parking lot at the corner of Beverly Blvd. and Bonner Drive into a tiny public park featuring a distinct shell-like structure meant for people to relax and recreate in.
But where city planners envision a vibrant gathering space, residents of the nearby neighborhoods see merely a perfect spot for the homeless to sleep or camp out in.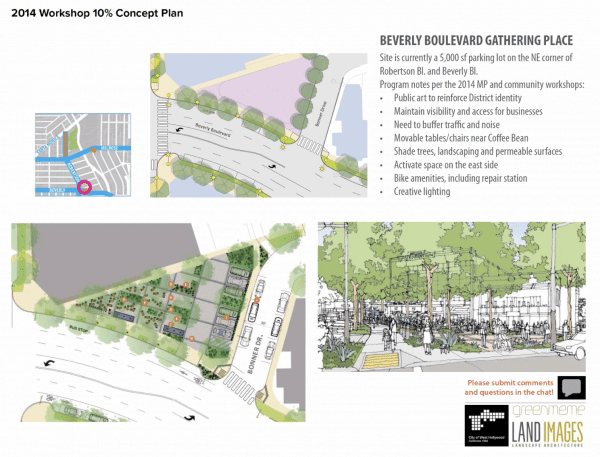 "I'm really surprised …" said Rick Forrest, "or maybe I'm not surprised … after being a resident for 27 years, how the city doesn't listen to the people in the neighborhood."
"We were assured there would be no places to lie down," said Howard Meltzer.
Since the project's genesis several years ago, the city has made a consistent effort to involve the local community in the development of the gathering space, including an interactive game session that allegedly helped produce some of the pavilion's peculiar design elements.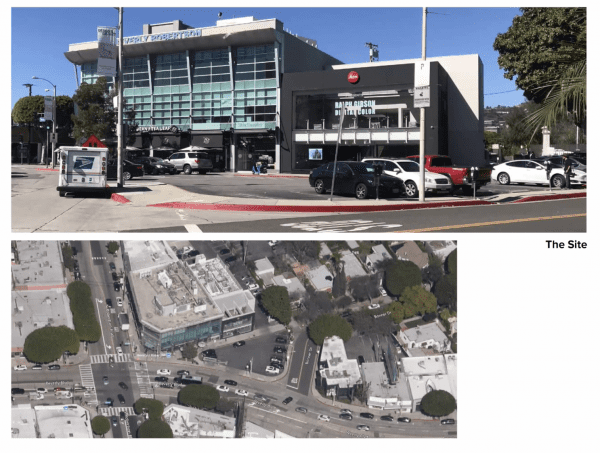 On Monday night, city staff members David Fenn and Elizabeth Anderson attempted to address the gathering space's potential to attract the homeless by pointing to L.A. County's recently unveiled plan to alleviate the crisis and the possibility of a new Homeless Center opening in West Hollywood.
"We don't know whether the Homeless Center is going to happen," said Manny Rodriguez. "You shouldn't use that as a defense for this structure."
"It was already a useful space," said Sherrie Stark. "The most important thing to improve on that corner is visibility," and building the pavilion would do just the opposite, she said.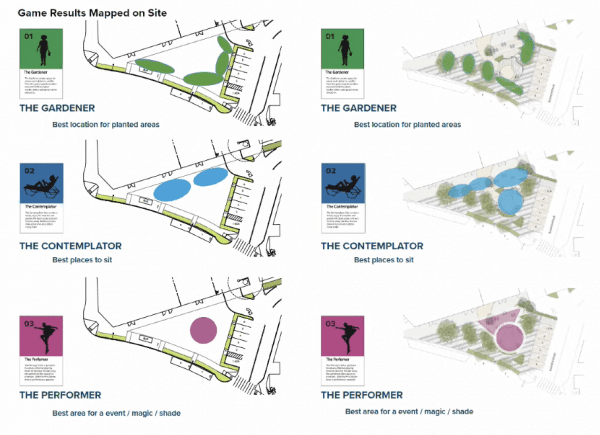 She also questioned city staff about security cameras (no plans at present to install) and about the future parking situation. The cafe that recently stood adjacent to the plaza benefited greatly from the parking lot the city wants to reduce, she said. How would a new cafe in that spot fare with fewer parking spaces?
On top of it all, residents roundly seem to agree that it's just plain ugly.
It was described variously during the meeting as a "yurt," a "1970s sci-fi film set," and "something between a failed Henry Moore and putting a freeway overpass in the middle of our city."
"We told you over and over again that we wanted was simple, shade, trees," Forrest said. "This is completely inappropriate for the area, and we told you this over and over again. You've heard from so many people who've told you the exact same thing, and you seem to be ignoring them."