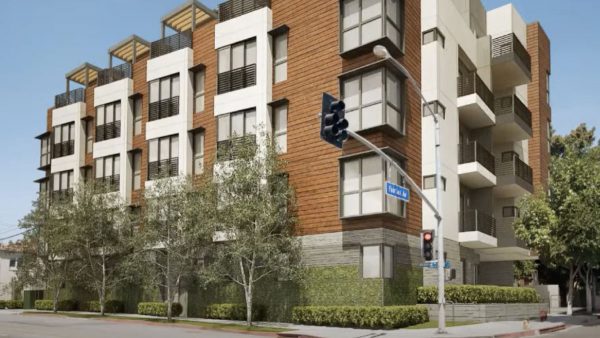 To make room for this project, three existing residences would need to be demolished, and some fear the size is unreasonable for an already busy area.
The West Hollywood Planning Commission held a public hearing on Thursday, August 5, 2021 and reviewed a proposal for a five-story apartment complex on the city's East Side. In order for this project to move forward, three existing residences on the lots would need to be demolished.
Associate Planner Adrian Gallo and Edward Levin of Levin-Morris Architects showcased plans for a new apartment building on 1301-1307 Fairfax Avenue and 7909 Fountain Avenue.
The proposal consists of 17 units, with three dedicated co-living affordable/inclusionary housing units, and 40 parking spaces. The goal is to fit about 80 low-income housing residents to this building, since most units are designed to house about five people.
"These are going to be insanely cheap affordable units. These units will be whatever the rent is, they are going to be far cheaper than units that would come with all of these amenities that would come from a building of this sort,"said Levin.
Currently, no ordinances are in place in the city for co-living spaces within affordable housing. Alicen Bartle, Project Development Administrator with the Human Services and Rent Stabilization Department, described co-living spaces as multiple bedrooms with shared facilities such as kitchens and bathrooms. Prospective tenants are chosen from the city's inclusionary housing waiting list, and applicants will not get a strike should they decline. If there is no demand for this type of dwelling, the city will establish a lottery program to fill the vacancies.
The 9,765-square-foot project site would be located in a busy area that houses an array of commercial and multi-family homes, an elementary school, two churches, and a post office. This project is eligible for a 50 percent density bonus, and the developer is asking for various concessions such as exceeding the maximum average unit size to 10 percent for R4 zoning district, and waiving the height of the building beyond a 10-feet bonus. The three affordable units also exempt the project from the California Environmental Quality Act (CEQA).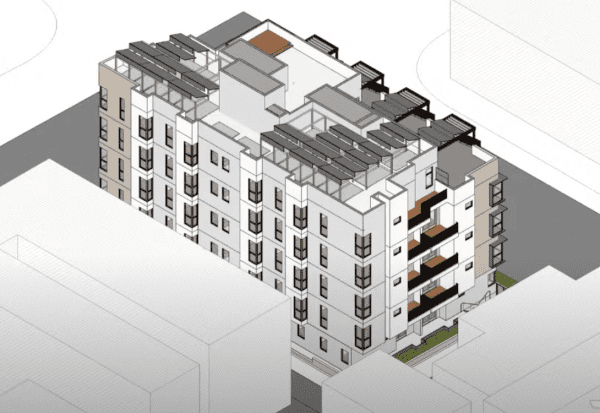 In exploring methods of leasing or allocating the affordable units, the concept of tenant-based vouchers, subsidized, and Section 8 was addressed, as normally those are awarded by the county. Since this is a new housing concept it is unclear whether it falls under the inclusionary housing category.
"If we were to approve this tonight, we don't know that in fact qualifies for any of these subsidies of vouchers, even though we may approve this for affordable housing, it may not qualify," asked Planning Commission Chair Lynn Hoopingarner.
Several members of the community expressed support for this project, and praised the applicant for suggesting viable solutions to the city's affordable housing crisis. Others found this proposal detrimental to the area's quality of life and fear that cramming a high number of occupants into a small space is unsuitable for family living.
No plans were approved by the Planning Commission, and the city asked for modifications to the proposed parking structure, since its current design could potentially pose health hazards. This project will be further discussed during the September 2 Planning Commission meeting.
Commissioner Rogerio Carvalheiro was absent and excused for the duration, due to Ethics Code 5.6.