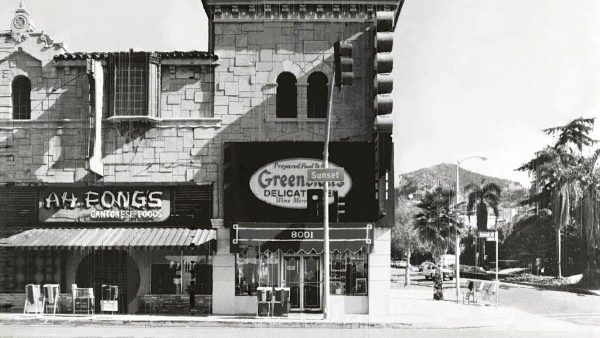 Greenblatt's Deli and Fine Wines closed permanently Wednesday after being in business since 1926.
The closure was the result of the difficulty of running the business and finding staff, the food news website Eater reported, citing a source at the iconic West Hollywood Jewish deli.
There was no immediate response to a message left with the deli.
Greenblatt's dining room had been closed until a few months ago because of the coronavirus pandemic.
Food & Wine Magazine once described Greenblatt's as "an old-school deli from the 1920's attached to a outrageously good wine store." Food critic Colman Andrews wrote that it had the "best pastrami in the country."
Oscar-winning actress Halle Berry told Esquire it was her favorite deli and housed "the finest wine in the city."
Greenblatt's Delicatessen was established by Herman Greenblatt in 1926 and purchased by the Kavin family in the early 1940s, which continued to operate it.
Greenblatt's is located on Sunset Boulevard, next to the Laugh Factory. It long catered to the entertainment industry, with customers including Marilyn Monroe, Joe DiMaggio, Groucho Marx, Errol Flynn, F. Scott Fitzgerald, Janis Joplin, Bing Crosby, Boris Karloff, Marlon Brando and Orson Welles, according to its website.
Because of its proximity to late night clubs and comedy venues, Greenblatt's traditionally stayed open until late, often until 2 a.m.