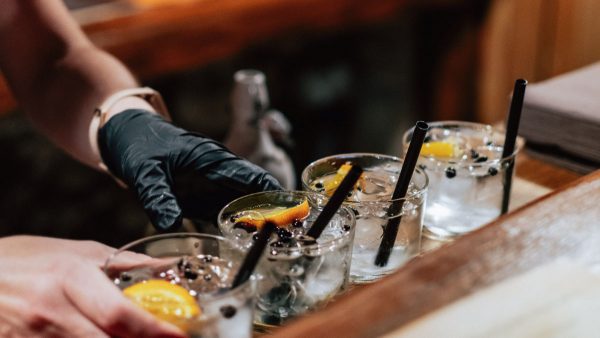 The City of West Hollywood is home to a large number of entertainment-oriented businesses, such as restaurants, lounges, bars, and nightclubs; there are more than 200 establishments in the City. Reopening after pandemic-related restrictions has been an encouraging step in moving forward, but it has also brought into focus new concerns at nightlife establishments.
There has been recent media coverage of claims of individuals feeling that they have been drugged ("roofied") at West Hollywood entertainment venues and two individuals have filed reports with the West Hollywood Sheriff's Station. The West Hollywood Sheriff's Station Detective Bureau is investigating one case and the Los Angeles Police Department is investigating the other case.
Public safety is always the City of West Hollywood's number-one priority and the City takes these claims seriously. The City and the West Hollywood Sheriff's Station urge anyone who believes they are a victim of any crime – or anyone in the community with any public safety concerns – to reach out to the Sheriff's Station 24/7 at (310) 855-8850. In an emergency, always call 911.
The City of West Hollywood has several initiatives in place to assist in creating and maintaining a safe environment in nightlife establishments:
The City's Public Safety Department has developed a training manual "Best Safety Practices for Nightlife Establishments," which is used as a training tool for owners and managers of bars, lounges, and clubs. It is available on the City's website at www.weho.org/Home/ShowDocument?id=32877. This manual serves as a guide for the City's nightlife establishment owners and managers in maintaining safe bars, lounges, and clubs, and keeping them free from illegal activity including drug sales, underage drinking, overconsumption of alcohol, violence, prostitution, sex offenses, terrorism, and more.
The West Hollywood Sheriff's Station's Entertainment Policing Team (EPT) is a team of Sheriff's Deputies who are primarily focused on entertainment- and alcohol-related law enforcement issues in the City. On a nightly basis, the EPT actively patrols approximately 60 bars, nightclubs, and hotels and liaises with management of nightlife establishments to build and maintain cooperative working relationships and to stay informed and address concerns. At present, to respond to an uptick in community concerns, the EPT has been engaging with venues about reports filed regarding allegations of drugging. The EPT and the Sheriff's COPPS (Community Oriented Policing and Problem Solving) team will increase patrols and "plain-clothes" operations at bars, lounges, and clubs throughout the City of West Hollywood.
While the City of West Hollywood's Public Safety Department provides oversight of Sheriff's law enforcement and community programs to reduce crime and increase public safety, the City's Code Compliance Division works to maintain the City's unique urban balance with an emphasis on neighborhood livability. The Code Enforcement team is responsible for enforcing all provisions of the City's laws and ordinances, as governed by the West Hollywood Municipal Code, and it works to respond to issues and concerns from the community. The Code Compliance Division is currently reviewing opportunities to expand alcohol-server training programs for personnel in the City's bars, lounges, and clubs. Formerly an opt-in program provided by the City, new state law for 'Responsible Beverage Service' (RBS) requirements will take effect in 2022 making trainings compulsory. The City will work with bars, lounges, and clubs to develop a mandatory program that aims to curb harm related to overuse of alcohol, and it will develop a related education campaign to promote customer awareness, safety, and security in bars, lounges, and clubs.