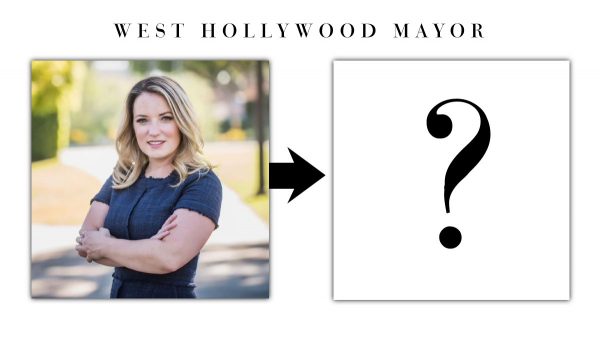 West Hollywood will have a new mayor by Sept. 20 — but who will it be?
The mayor of WeHo is a rotating position. Each of the five city councilmembers have served or will serve as mayor for a term of one year.
The current West Hollywood mayor, Lindsey Horvath, has been serving since April 2020, succeeding John D'Amico. She was elected to city council in 2015 and is now campaigning to become one of L.A. County's five supervisors.
So who's next?
The mayor pro tem — who fills in when the mayor is absent — is traditionally the next in line. WeHo's current mayor pro tem is Lauren Meister.
City council will vote for her during Monday's meeting, and Meister will be installed as mayor officially on Sept. 20.
The position of mayor is mostly ceremonial, but the councilmember who holds the title becomes the face of the city in the media. It's a very public role that can draw both great acclaim and withering scrutiny.
And who will be the next mayor pro tem?
City council will also make that decision on Monday — and it's a choice between the two newest councilmembers: Sepi Shyne and John Erickson.
The terms of both mayor and mayor pro tem will last until January 2023 — a year and four months — in order to re-align them with the beginning of the year.